August 11, 2020
The 6 Best Display Ads Examples & What Makes Them Click-Worthy
Find out how these stellar display ads used simple best practices to make their mark.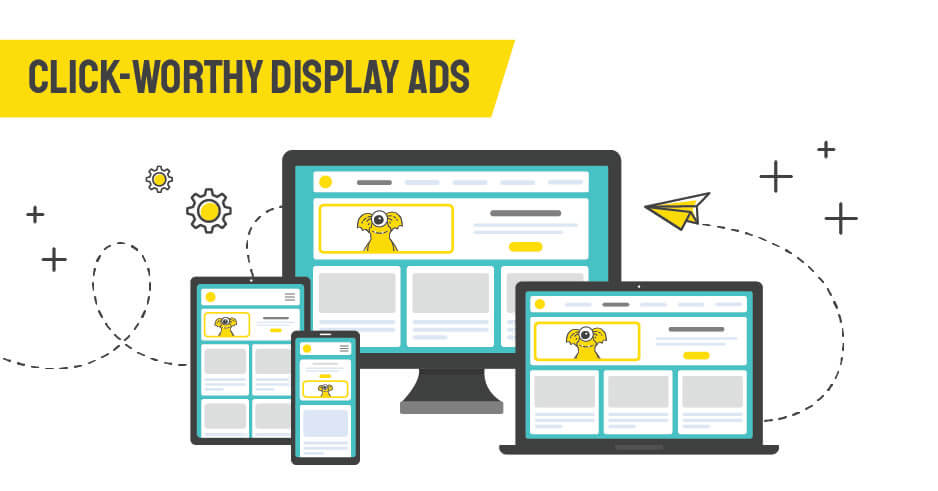 Display Ads
Display ads are one of the most popular forms of digital advertising. When done well, these visual-heavy ads can be used to raise brand awareness and gain customers. However, while they look deceptively simple, display ads can be difficult to execute effectively. By following best practices and performing some serious data analysis, you'll be able to get the most out of your display ad campaigns. If you're not sure where to start, we've rounded up some of the best display ad examples on the web for inspiration.
Jump to a section…
What Are Display Ads?
Display Ad Example 1: Adobe
Display Ad Example 2: Ridge
Display Ad Example 3: Disney+
Display Ad Example 4: Urban Decay
Display Ad Example 5: Nintendo Switch
Display Ad Example 6: Ilyon
How to Find the Best Strategy for Your Brand
What Are Display Ads?
Display ads are a form of paid advertising that can be found on websites, apps, and social media. These ads come in several different formats and sizes, generally using a mixture of visual creative — either static images, GIFs, or video — and concise copy to get the message across.
Display Ad Pricing
Display Ads are typically priced on a CPM basis, meaning that advertisers pay for "impressions", or when a target number of viewers see the ad. However, advertisers are moving towards a more beneficial pricing model in which they pay for conversions — clicking through the ad — rather than just impressions. When working with ad partners, advertisers should look for companies that offer performance-based pricing in order to stretch their marketing budget further.
Types of Display Ads
Though display ads can take many forms, these are the most popular formats:
Static: A single, unmoving image, generally accompanied by text.
Animated: Uses 5-10 seconds of looping video or GIF.
Interactive: Requires engagement from the viewer, such as answering a survey, playing a short game, or entering personal information.
Video: As the name suggests, video ads use self-contained videos to get their messages across. Unlike animated display ads, which only have a few seconds of footage, video ads are longer, though typically not longer than 30 seconds.
Expanding: Expanding display ads appear small at first and get bigger when the user performs a certain interaction, like clicking or scrolling the mouse cursor over them.
Where to Find Display Ads
These three big networks are responsible for the placement of the majority of display ads:
Google Display Network: Google provides a streamlined platform to help brands target their intended audiences. When using this network, be sure to keep the Google Display ad specs in mind. There are similar guidelines for Google ads video formats.
Facebook Audience Network: If you work in marketing, you've probably heard Google and Facebook referred to as the "duopoly," and that's just as true when it comes to display ads. Facebook Audience Network ads are designed to increase revenue with creative ad formats and measurement solutions.
Twitter Audience Platform: While Twitter's platform isn't quite the behemoth that Google and Facebook are, it's still a major force in the world of display advertising. The Twitter Audience Platform boasts a reach of 700 million people, making it an effective network for display ads.
Best Display Ads Example 1: Adobe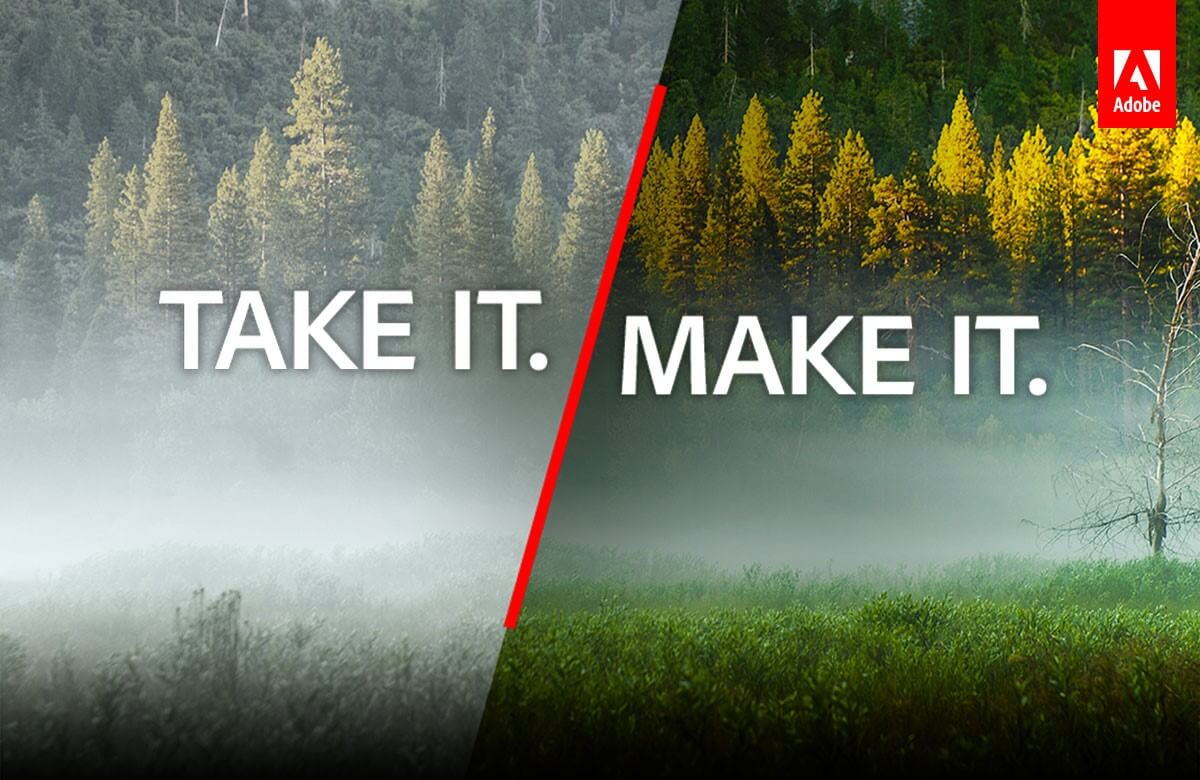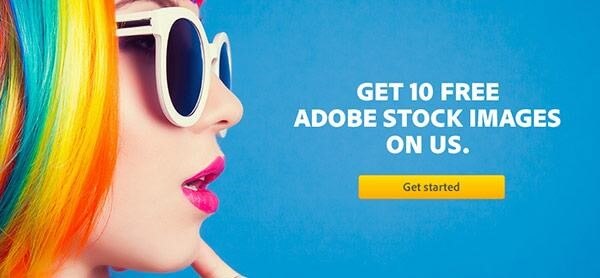 What Adobe does well:
Eye-catching imagery with vivid colors
Simple messaging
Adobe is best known for its suite of software used by creative professionals like web designers, graphic designers, and video editors, just to name a few. So when advertising its software services to both individuals and businesses, Adobe keeps its messaging simple. Using colorful images, easy-to-comprehend text, and effective calls to action, these display ads effectively target the intended audience while staying true to the brand's message.
Best Display Ads Example 2: Ridge
What Ridge Does Well:
Show (don't tell)
Consistent visual brand
Ridge's message advertising its RFID-blocking wallet barely needs any words at all. On the left, an old-fashioned, bulky wallet crammed with cards and cash. On the right, a streamlined solution that holds necessary items and a smartphone while protecting sensitive credit card information from scammers. The Ridge puts function over style, and the imagery matches that: nothing flashy or over the top. For good measure, there's a brief description and a simple call to action: shop now.
Display Ad Example 3: Disney+
What Disney Does Well:
Emotionally evocative imagery
Enticing CTA
When the house of Mickey Mouse launched its new streaming service in late 2019, its overwhelming library of content almost spoke for itself. But just to make things clearer, this static ad serves as a reminder that on top of its revered animation studios, Disney owns some of the world's most popular entertainment franchises. Disney animation, the Marvel Cinematic Universe, and Star Wars all in one place, and you can try it out for free? What more could you possibly need?
Best Display Ads Example 4: Urban Decay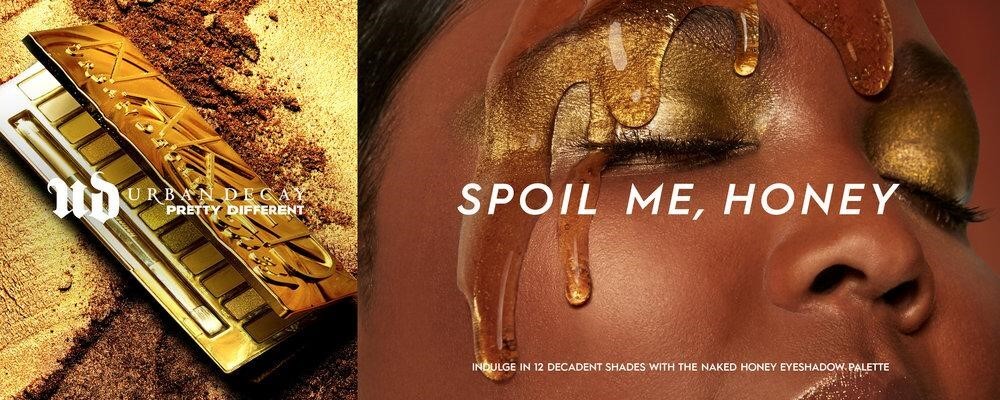 What Urban Decay Does Well:
Striking visuals
Distinctive messaging
Urban Decay isn't your grandmother's beauty brand, and it wears that fact proudly. Never afraid to push the envelope, Urban Decay has amassed a cult-like following thanks in part to the company's brand-right, edgy marketing efforts. The display ad seen above shows off the Naked Honey eyeshadow palette by using the makeup itself and literal honey, hinting at an indulgent, decadent purchase. Again, the copy is brief, but manages to say a lot in very few words. It's the gold-hued images that really stand out here. Any beauty guru scrolling through is sure to stop and take notice.
Best Display Ads Example 5: Nintendo Switch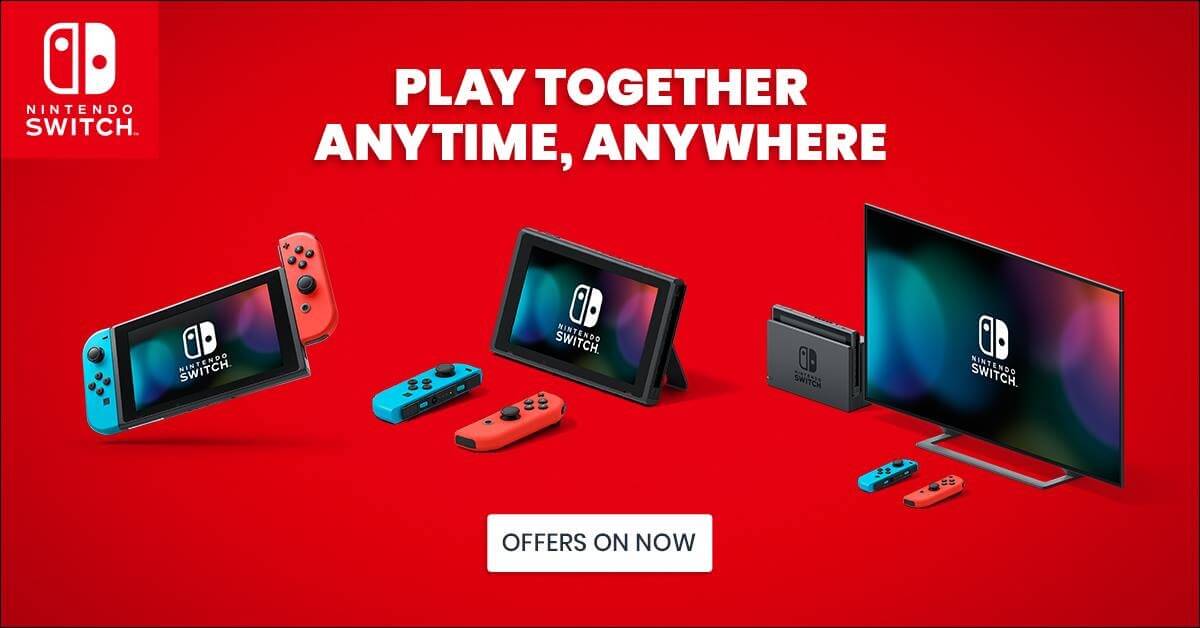 What Nintendo Does Well:
Narrative, product-focused visuals
Memorable tagline
When the Nintendo Switch console launched in 2017, Nintendo was hoping to avoid the mistakes it had made the previous generation with the poorly marketed Wii U. As a unique system that can be played on its own as a handheld or on a TV screen like more traditional consoles, Nintendo ensured the Switch's unusual functions were obvious in every static and video ad it ran. This display ad from Facebook is just one example of this strategy, showing the three different ways the Switch can be used with a simple tagline and a call to action. Three years post-launch, this strategy has proven to be remarkably successful — a complete 180 from the previous generation.
Best Display Ads Example 6: Ilyon
What Ilyon does well:
First three seconds instantly catch the audience's attention
Focused messaging highlights the product
It's important to remember that display ads don't have to be static messages. When it comes to video-based display ad examples, you need to grab your audience's attention right away — viewers are constantly scrolling and short on time and attention span. That's why this entry from Ilyon, created in partnership with yellowSTUDIO, is so effective: it makes the first three seconds count. The video also focuses its messaging on the product with a simple, direct approach, making it more likely to stand out.
How to Find the Best Strategy for Your Brand
While the display ads shared above do use some consistent best practices, ultimately what works best for every brand is different. You can't get a full picture of your strategy until you've conducted a thorough data-driven analysis of every creative element and its performance. From creative messaging to more nuanced factors like logo placement and imagery, data is the strongest indicator of what performs best with your audience. And when it comes to analyzing creative data, you can't beat a reliable machine learning platform.
At yellowHEAD, we use our proprietary creative tech platform, Alison, to eliminate the guesswork. Powered by a combination of expert optimization and machine learning, Alison recognizes creative elements and delivers strategic recommendations. What really makes Alison special is that our creative strategists personally deliver the first round of analysis, which our algorithms then optimize. By bringing together marketing strategists, AI technology, and data, we help companies make the most of their advertising budgets and grow their brands.
Ready to find the right combination of creative and functional formats for your display ads? Contact us to get started.
Want to learn more about other online ad formats? Check out our guide Online Ad Formats: The Ultimate Guide to Creative Optimization
BACK TO BLOG
NEXT ARTICLE