April 7, 2022
Gaming Growth: Optimizing the User Journey for App Installs
yellowHEAD recently joined Wooga, SciPlay, and Storemaven for an eye-opening session to discuss gaming growth in a rapidly-changing mobile landscape.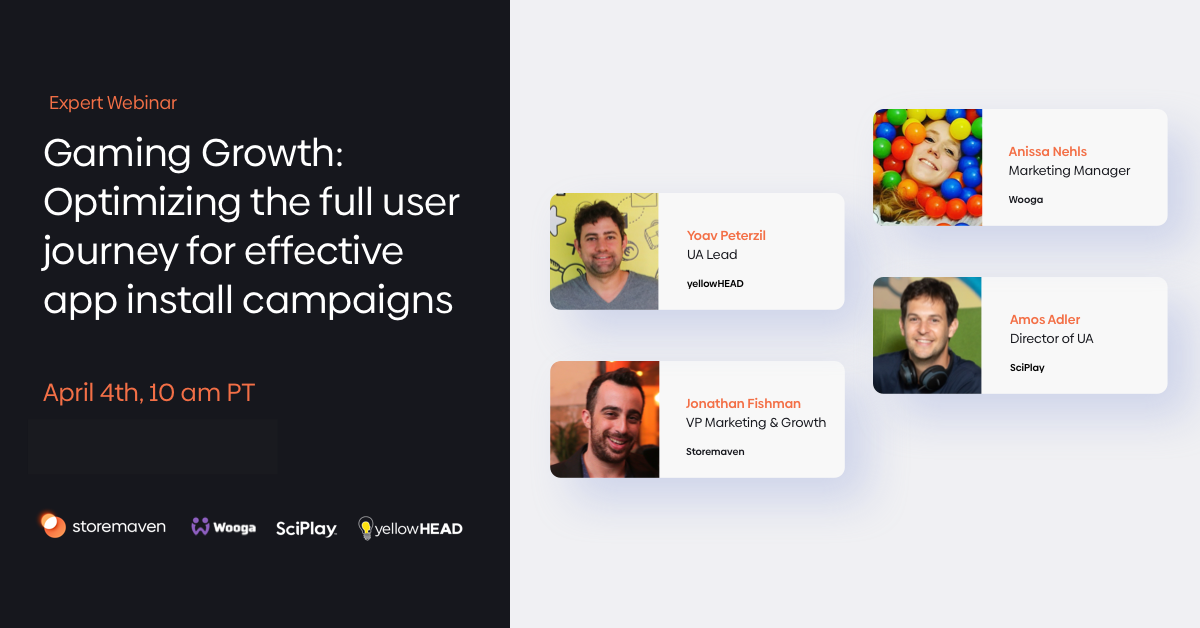 Gaming growth was the subject of the day on April 4 when yellowHEAD had the pleasure of joining industry experts from Wooga, SciPlay, and Storemaven for an in-depth discussion on optimizing the full user journey for effective app install campaigns. The featured panelists were Yoav Peterzil, yellowHEAD UA Lead; Jonathan Fishman, Storemaven VP Marketing; Anissa Nehls, Wooga Marketing Manager; and Amos Adler, SciPlay Director of UA
Among the topics they discussed were different strategies for ad creative ideation, leveraging Custom Product Pages, measuring success in a new mobile reality, and how to create great contextual ads.
Watch the webinar here:
BACK TO BLOG
NEXT ARTICLE