November 30, 2021
Google Ads: KPIs to Make the Most of Your Campaign Performance
Tracking certain Google Ads KPIs can help maximize campaign performance and increase ROIs. Discover the 10 most crucial KPIs to track.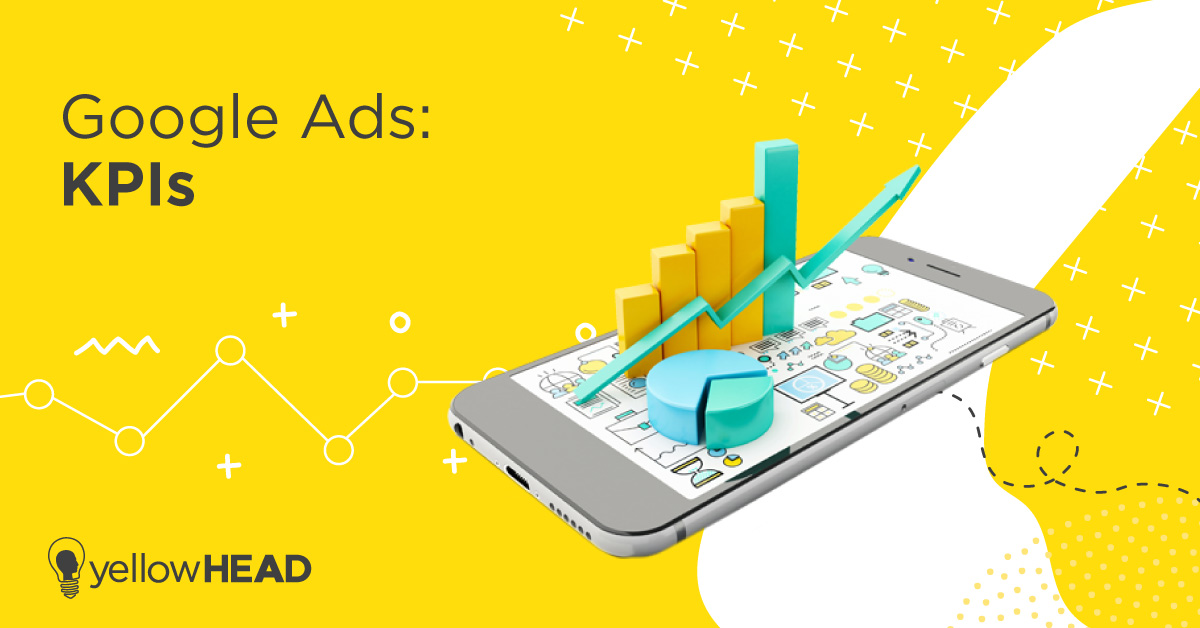 Running campaigns on Google Ads can get a little overwhelming, especially if you are not sure about which KPIs to track. Words like CTR, CPA, and CPC can be quite confusing, especially for small business owners or newbie marketers just looking to promote their website and get more signups.
KPIs, or key performance indicators, simply let marketers know about the productivity of their marketing campaigns. By tracking your Google Ads KPIs, you can get a better understanding of whether your campaigns are bearing fruit or if it's time to change things around.
More importantly, tracking certain Google Ads KPIs will allow you to make informed decisions backed by data. As your campaign continues to evolve and the goals change, you must tailor your Google Ads KPIs accordingly. By tracking relevant metrics, you can find out just how close you are to achieving your goals.
Table of Contents
How to Analyze Google Ads Performance
Arguably one of the most important parts of running a successful campaign is knowing how to analyze your Google Ads performance. This is only possible through constant Google Ads analysis and monitoring. The Google Ads dashboard is fairly comprehensive, allowing users to track conversions, identify keywords, as well as set and track other Google Ads KPIs.
The Google Ads dashboard lets you access important information at a glance. Here are some basic ways to do a Google Ads analysis.
Set up and monitor conversions.
Identify keywords that generate the most impressions.
Estimate your Return on Investment.
How to Define Your Google Ads Goals
Defining goals before you start your marketing campaign on Google Ads is a great way to simplify decision-making and get better insights regarding Ads performance.
When you create a campaign, specify a goal. Ideally, the goal should align with the main objective of the campaign, such as increased sales or website traffic. Once you select a goal, Google Ads will show you relevant features and recommended settings to help you get the most out of your experience.
Once you select the goals, you can then specify the kind of campaign you intend to run. This will affect where ads are shown to customers, and the numerous options or settings shown to you.
To create a new goal, here are the steps to follow:
Sign in to Google Analytics.
From the Admin console, navigate to "view" and select your desired option.
Look for Goals in the VIEW column.
Then, click on NEW GOAL. You can also edit or customize existing goals any time you want.
Types of Google Ads Goals
Google Ads uses different types of campaign goals to help users build campaigns. Each of these goals has different features, settings, and ad formats, so it's important to select carefully (you can edit them later on). These include:
Leads: This goal type tailors your campaign to targeting audiences to generate more leads.
Sales: Google Ads will recommend changes to budgeting or bidding to ultimately increase clicks and conversions.
Brand Awareness and Reach: Ideal if you want recommendations for creating visually appealing ads to generate more views.
Website Traffic: Get guidance on how to create extensions, write interesting headlines, and revise your bidding strategies.
Product and Brand Consideration: Gives suggestions for creating high-converting ads and automatic bidding.
App Promotion: Recommends changes to bidding to improve clicks and increase app downloads.
Local Store Promotions: Ideal for users who want to get more in-person visits.
The Top 10 Google Ads KPIs You Need to Track
Now that you understand the basics, it's time to focus on the top 10 Google ads KPIs that you need to track to measure your campaign performance.
Return on Ad Spend (ROAS): The Return on Ad Spend (ROAS) is one of the most important Google Ads metrics to consider. It is a simple ratio of every $1 of spending and the return you generate from it. For instance, if you spend $500 on advertising and generate $2,000 in revenue, your ROAS will be 4. This means for every $1 spent, you generated $4 from your PPC campaigns.
Number of Clicks: The number of clicks generated by different keywords can give you a better understanding of which keywords to target. Without clicks, you can't get any conversions. With Google Ads, you can monitor the aggregate number of clicks generated by your ads, and break it down based on different keywords.
Cost per Acquisition (CPA): The cost per acquisition, also known as the cost per conversion, simply tells you the cost of acquiring a new customer or lead (depending on your goals). Obviously, the cost of conversion varies drastically based on several factors, such as the industry you operate in. Other factors, such as the design of your landing page, and the level of competition you face, will also affect your CPA.
Click-Through Rate (CTR): The click-through rate, also known as the CTR, compares the number of clicks with the total number of impressions. Most marketers try to maximize their CTR for their Google Ads campaigns, as it can eventually affect the quality score as well. A greater CTR indicates better ad performance, and you can achieve that by adding a few CTAs (call to action) and highlighting your USP (unique selling point) in the ads.
Quality Score: Google Ads displays the Quality Score for different keywords. It is ranked from 1 to 10 and is based on three important factors: expected CTR, the relevance of your ads, and overall landing page UX. Therefore, if you want to get the highest Quality Score, you need to focus on optimizing each of these links in the chain. For instance, if you haven't optimized your landing page, but have a highly relevant ad with an excellent CTR, your Quality Score will suffer. You need to track the bounce rate on your landing page and make changes accordingly to improve its UX.
Conversion Rate (CVR): The conversion rate is simply a comparison of the number of clicks and the conversions. It's a ratio that shows just how many people click on your ad, and the number that actually convert. This is arguably the most important Google Ads metrics that you need to track, especially because you pay per click when advertising on Google. If your conversion rate is drastically low in comparison to the industry average or other campaigns you've run, you might not be able to get a decent Return on Ad Spend. Your cost per acquisition will also go up, ultimately affecting your overall Google Ads campaign performance. If you are using several channels, you can compare your Google Ads conversion rate with others in Google Analytics. The traffic you generate from Google Ads is generally qualified, so you can expect a primed audience ready to convert. Therefore, you likely won't find a considerable difference in conversion rates. That being said, it can be useful to know and understand the CVR differences between platforms; there may be different levels of traffic and competitors.
Impressions: Impressions simply mean the number of times your ads have been viewed. This is an important metric that can help you identify ads with the highest amount of visibility. This KPI becomes all the more important if your primary objective is to generate increased brand awareness and reach. By knowing which ads are getting the most exposure, you can then focus on optimizing campaign performance to increase conversion rates.
Average Position: Your average position is a score assigned by Google based on how you compare to your competitors. The average position simply indicates where your ads will appear when they are activated. Your bid and Quality Score also affect the average score. Advertisers with greater ad quality and better keywords are automatically assigned a better average position. For instance, if your average position is between 1 and 4, your ads will appear on the first page of search results. Even if your ad is positioned lower, you can still get enough traffic to justify the PPC spending, though you won't get as much traffic as the top positions.
Cost per Click (CPC): If you have a set budget in mind before you start your Google Ads campaigns, you should also have a fair understanding of the cost per click, or CPC. Remember, bids are not fixed on Google. You will be competing with other advertisers in PPC auctions, so if the competition is fierce, you can expect to pay a higher price. By evaluating your cost per click, you will have a better understanding of how much you pay for ad placement. To calculate your CPC, just add the total cost of your campaign and divide it by the total number of clicks on your ads.
Search Impression Share: The Search Impression Share is a ratio of the actual number of impressions received compared to the number forecasted by Google's algorithm. Whenever you launch a Google Ads campaign, the algorithm automatically forecasts a figure for the number of impressions your keywords might generate, so this KPI can tell you whether your campaigns are performing better than Google's predictions or not. It can also be an indicator of whether to be more aggressive with bids and budget.
YellowHEAD and Google Ads
YellowHEAD has extensive experience in user acquisition and has worked with clients across several verticals to help improve their Google Ads and remarketing efforts. If you want experienced PPC experts to manage your campaigns and deliver strong Google Ads results, contact YellowHEAD today.
BACK TO BLOG
NEXT ARTICLE