May 21, 2019
The Short Evolution of App Store Optimization (ASO)
Like any other marketing strategy, App Store Optimization has changed over the years, and today you'll need a long-term plan that includes testing and a data-based strategy to see results.
I speak with many different developers that all claim to be doing ASO on some level, but not all of them see the value and proper results. The short answer for this situation is that simply doing some keyword targeting and changing a few screenshots isn't actually doing ASO. There needs to be a clear understanding of the purpose of each action that is taken and a tracking/analysis plan to back it up.
In the past, simple and fast changes would be enough to see impact, but that is not the case today. Let's look at the reasons why, from a few different perspectives:
The App Stores / Service Providers / Providing Value / Your Competitors / The K Factor
The App Stores – Changes over time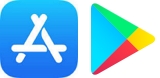 Over the years, both Apple and Google have made many changes to their store algorithms and visuals. Most of these changes were made to ensure the promotion of quality apps in top places in the stores. This is mainly done by connecting organic rankings with volume of installs, star rating / reviews and overall app quality factors (crashes, uninstalls, etc.).
Other changes were put in place to make sure that the stores are not easily manipulated by developers and publishers, and to constantly refresh the stores' look for user and brand purposes.
Below are some examples of the changes in the app stores over the years:
Title character count limits
Feature graphic hidden if there's no video on Google Play
More App Preview Videos + autoplay
Emphasis on In-App Purchases
Apps and Games are kept separate
Top spots in organic search were replaced by paid results (UAC + ASA)
The overall trend for both stores is an increasingly cleaner visual display of the app store page and its vital pieces of information, all to help the user make an educated decision:
Icon, Screenshots, Description, Star Rating and Review Count, Category Rankings, What's New and more.
It's important to note that, over the years, not only have the app stores changed visually and practically, but so have the developer consoles. The developer consoles are the platforms for publishers to manage their app store listings and gather insights about the listings.
The consoles have changed in their UX/UI, and in the data made available for actionable insights and strategy planning. For example, GPDC added a breakdown of Search-Explore for organic installs in Acquisition reports, with a further breakdown of specific keywords.
ASO Service Providers – More options at hand
About 4-5 years ago, you would probably have found only a handful of companies / agencies worldwide providing ASO services. This has obviously changed today in the type of services available and the number of providers.
Nowadays, a developer has the option to work with a hands-on agency as a service or a partner, an ASO consulting firm and/or a wide-selection of different SAAS solutions or tools with varying levels of involvement. It has also become more common for larger developers to have a dedicated ASO department or position in-house.
Whereas a few years ago, ASO was considered a minor task managed maybe by the SEO team, in-house ASO teams are a growing trend. The internal challenge is defining what responsibilities the team should have in the context of the greater marketing strategy, while also quantifying and proving the team's value as part of the company's P&L, as with every marketing effort.
More Competition = More Need for ASO
The number of apps has grown exponentially in the last few years and continues to increase, with many options for every little tool or game out there. Nowadays, everyone is also smarter and more aware of ASO – even the smaller apps seem to be doing ASO at least on some level. You know you can't stay out of the game!
ASO is even more crucial as part of your marketing strategy – you can be sure that your competitors are trying to rank above you for the top keywords within your category. More competition means it's harder to rank for high-traffic keywords. It also means that your strategy should always be tested and evolving in order to stay one step ahead in your industry. 
The K Factor
The result of the mix between organic and paid strategies is the K Factor (or the organic incremental uplift).
In the early days of ASO, there was only a basic understanding about the connection between organic and paid trends. Today, an ASO strategy is incomplete without tracking the K Factor and actively trying to increase it through ongoing analysis and testing.
We know more about the K Factor today thanks to experience and advanced data research. This knowledge is crucial to understanding how to evaluate an app's K Factor. Although a specific app's K Factor can't be predicted, there are some important things to take into consideration:
The more popular an app is, the greater the impact – It makes sense that if a brand is large and well-known, the organic impact from a paid campaign would be significantly better than if it were an unknown brand trying to peak for the first time.
The app's category matters – The K Factor changes between categories, and for good reason. Some app categories don't depend on a high sharing / viral component to encourage users to share the app, while others must be shared in order to survive.Let's look at Uber or Waze in the Maps & Navigation category (GP), for example. In this category, the product is real and exists outside of the app. In order for these services to function, it has to be shared, it has to be viral and it needs a community to bring it to life. This is why the K Factor (how many organic installs an app gets for one paid install) for this category is 17!!This number changes between categories, and the overall average is 1.5.
Different K Factors for different platforms – You will find significant differences between iOS and Android in regard to the K Factor. There could be many reasons for this, but the two main reasons come down to the type of users and the sharing options of each platform.
Your K Factor is influenced by ASO / Brand / Product
In the above diagram, we can see that there at least 3 visible points along the paid funnel where organic installs come in:
Your paid campaign leads to an increase in installs and install velocity. This signals to the stores' algorithms to start ranking the app higher for organic keywords and within the category, which leads to better visibility = More Organic Installs!You need to be prepared with a strong ASO strategy, targeting the most relevant and popular keywords, in order to feel the full effect of the rankings increase.As part of the ASO strategy, you also need conversion optimization to ensure the best CVR for all sources of traffic that land on your app store listing – including the traffic from your paid campaigns.
Your paid campaign leads to brand awareness, meaning more users are now proactively searching for your app = More Organic Installs!
If your product is good and users enjoy it, they will talk about it and share it with family and friends = More Organic Installs!Virality is super important to encourage more installs through sharing. You can increase your app's 'shareability' from within the product and by including this goal in the product strategy. Identify events along the user's in-app journey and find ways to encourage the user to share the app.
How to Provide Value with App Store Optimization Today
Your marketing strategy should include a few different channels and different types of efforts. ASO should be one of those efforts and, like any other marketing strategy, you need to be able to show the value of it to your stakeholders.
As ASO is an organic effort, there's no one system that can provide a clear picture with a direct connection between the work done and the monetary results.  This has 2 major implications:
Measuring results is essential. We see more and more tools trying to provide data analysis, tracking, alerts and other features. Google Play understood this too and started showing the connection between keywords and installs – yet even this data has its limits. Defining and setting up a strong tracking and analysis plan with intuitive data visualizations to properly understand your results is key to your long-term success. For example, look at your organic and paid conversions and installs side-by-side to understand the relationship (known as the K factor). Even a small tweak like viewing a full year of data in a single chart can provide insights on trends and seasonality.
The bottom line of any business is profit, which is why every marketing effort needs to prove its value, and ASO is no different. One of the most interesting questions around the topic of ASO is how it can be connected to the bottom line – MONEY!
Let's look at 2 possible ways to tie ASO to profit:
The Connected Funnel: ASO (or any other marketing effort) and the product strategy can be analyzed as one funnel, with cause and effect. This perspective tries to connect the number of organic installs ASO 'brings' in with these users' activity within the product. Basically, tracking the FTDs and ARPPUs for the organic installs you're getting. The objective here is to measure how the FTD changed (hopefully increased) following the increase in organic users.Limitations: This can be difficult to do, depending on the app's monetization strategy. It also raises the question: is this the best way to see the effectiveness of ASO? You can do great ASO work, get great results, increase your organic installs and, at the same time, have something not work properly on the product side which leads to a decrease in the FTDs.
The WYWHS (What-You-Would-Have-Spent) Approach: If you want to take a more pragmatic approach for the above reasons, you need to separate the marketing funnel from the product – i.e. the ASO work ends whenever an organic user installs the app.In this case, you would compare the $ value of your paid UA installers to that of organic installers. With paid UA as part of your marketing strategy, you have a CPI (cost per install) that you know and can work with. That same CPI can be used as a benchmark estimate to quantify your ASO work.
Let's look at a quick example:
Monthly organic installs see a 25% uplift in an ASO-localized country since optimization = 2400 increase in installers
Meanwhile, your average UA CPI = $4.2
Monthly $ uplift: 2400 * $4.2 = $10,080
$10K is the amount the developer would have paid if he didn't do ASO and needed to buy these users.  (The truth is that it would have probably cost more than that because the CPI would be higher due to the higher quality of organic vs. paid users.)
I would agree that it's difficult to determine that all 25% of new organic installs are attributed to ASO.  When dealing with organic traffic, there's always a dimension of uncertainty, so even if the bottom line isn't $10K as we've seen, but half of that ($5K!), this is still a great result that reduces CPIs across the board.
Using your paid UA's CPI is the best way to try to look at your ASO efforts as another user acquisition effort to understand its value.
Final Thoughts
App Store Optimization today is broad and touches upon many different aspects of your app, like no other strategy. ASO is not a standalone marketing effort and works much better when combined with other efforts, paid UA being the best combination.
The person/team that handles ASO is one of the few in a position to look at the bigger picture and coordinate marketing and product in a significant way. If your ASO strategy is perfect, but there are issues within the product (like in the onboarding stage, or with high crash rates), the app won't enjoy the full potential of the ASO work. Furthermore, when you're working on your app store page, your goal is to increase the conversion rate for all traffic sources (both organic and paid) and so the effect is multiplied, and the responsibility is major.
Since we're dealing with organic traffic sources, there are different ways to approach and analyze your efforts and your results, but the bottom line is that you need to understand what works and brings results to your app. There are a lot of different factors at play in varying degrees, and each app is different.
Find out your own K Factor and then try to influence and increase it through proper ASO work. Constantly A/B test until you find a winner that increases conversion by a good amount, bank on that win and maybe even use it in other marketing efforts to increase conversion there as well.
Remember, your App Store Optimization efforts are key to shedding light and solving issues within different parts of the user's funnel. Use it to maximize the impact of all your marketing efforts.
BACK TO BLOG
NEXT ARTICLE