November 8, 2018
Holiday Marketing Tips: How To Prepare the Holiday Season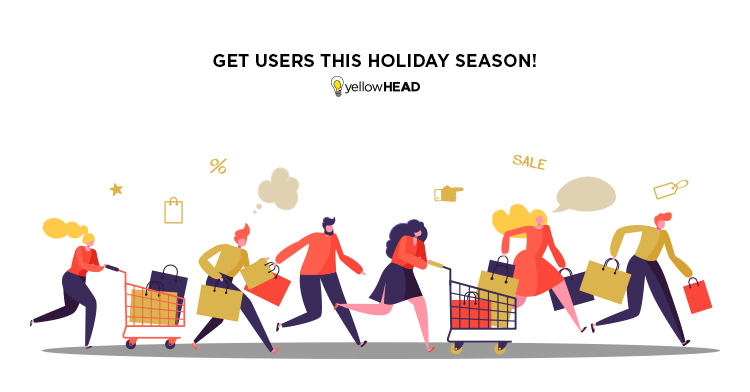 Don't we all just love shopping? Especially during the holiday season – AKA sales season!
The shopping season begins with Black Friday and Cyber Monday and continues through the December holidays.
It's no secret – consumers go wild with buying rage at that time, when prices are so attractive.
Indeed, there are many great sales, and the competition between sellers comes to its peak. Because of this competition, holiday advertising costs (for you, as a seller) will be higher than usual. But don't let it stand in your way of promoting your products. Rather, use these targeted ads as an opportunity for your business to grow!
So, as a seller, what are the most important things you could do in your holiday marketing campaigns to join the competition and increase your revenue during this season (and hopefully afterwards)?
Plan Your Holiday Marketing Ahead
If you haven't already, start planning your holiday marketing campaigns and ads now! Don't wait until the last minute to put together your Christmas and Black Friday ads.
Think about your budget, your special offers and, if relevant, your inventory and delivery times. When considering your budget, always keep in mind that, on top of having major potential for greater revenue, the holiday season may also be accompanied by higher advertising costs than usual.
As part of good preparation for the season, one of the smartest things you can do prior to it is create a list of your potential customers (emails, contacts, pixel traffic, etc.), in order to retarget them on Facebook or Google when the holiday season kicks in. [If you have an app, check out our mobile app retargeting guide]
Be Dominant in the crowd
Always remember – the advertising competition is fierce. Hence, you must stand out. Don't be afraid to be unique and provocative in your Christmas / Black Friday ads – you're trying to attract new consumers to take an interest in your ad among dozens of ads, and subsequently buy your product.
We've collected some great examples of unusual and interesting holiday ad campaigns. Take a look and you may get some inspiration from them:
Allo appealed to consumers' "dangerous" side with eye-catching visuals of poisonous creatures that symbolized dangerously low prices.

created by Tough Slate Design, Ukraine for Allo
https://www.adsoftheworld.com/media/print/allo_mushrooms
Not only on Black Friday (low prices 365 days a year)
Ikea differentiated itself from the rest of the retailers by emphasizing the fact that their products are relatively not expensive every day, not only on one day a year (Black Friday).
created by Hjaltelin Stahl, Denmark for IKEA
https://www.adsoftheworld.com/media/print/ikea_lack_friday
The time from one shop to another, when you just want to rest…
 Even for the biggest shopping lover, shopping can be tiring, and you might need a break. This is exactly where Kit Kat kicks is!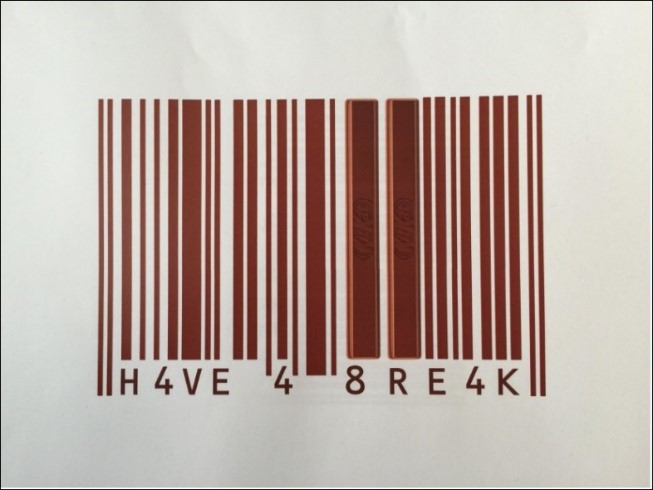 created by JWT, United Kingdom for Kit Kat
https://www.adsoftheworld.com/media/print/kit_kat_black_friday
Christmas may invigorate a lot of emotions among many of us, touching on family, holiday, happiness, festivity, comfort, and more.
Touching someone's emotions might make him or her identify with your product and take an interest in it. Citren used this concept smartly to spice up their digital ad!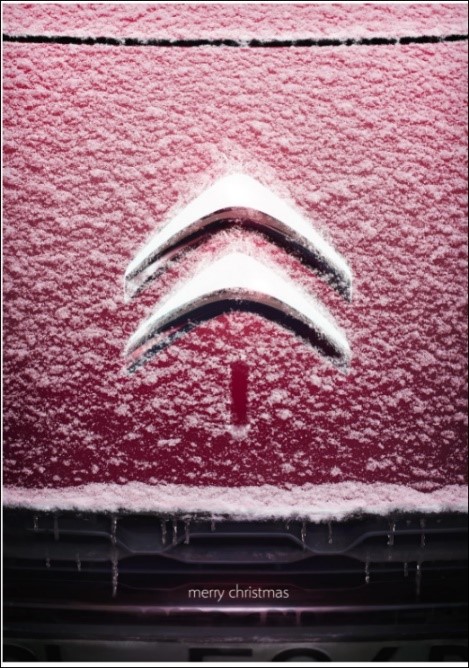 created by Ogilvy, Slovakia for Citroën
https://www.adsoftheworld.com/media/digital/citroen_merry_christmas
Touching pain points (try not to be offensive…)
Pedigree (products for dogs) decided to point out a sensitive situation regarding seniors.
Many senior adults only receive a visit from their families on important dates, like their birthdays or Christmas.
Pedigree's campaign offered seniors to adopt a dog, so they will always have companionship especially during the holiday season, rather than be dependent on their families.

created by BBDO, Chile for Pedigree
https://www.adsoftheworld.com/media/print/pedigree_birthday
Proven tactics and new channels of advertising
When planning your holiday campaigns, it makes sense to look at what's worked in the past and what hasn't. You want to focus your budget on tactics that have proven themselves.
At the same time, however, you must keep in mind the fast-changing environment and always search for new channels that may have become more dominant since the last holiday season.
Furthermore, check out your competition – there may be ad channels other companies are ignoring and which you can leverage. It's not all about Facebook – your customers may be hanging around anywhere from Pinterest to LinkedIn to YouTube and more.
Look for your potential customers (and find them)
In addition to finding new relevant customers by targeting people according to their interests, behaviors, location, age, gender and more, you shouldn't give up on your "almost" customers – the ones who visited your website, abandoned products in their cart, registered to your website but didn't make a purchase, etc.
Those users have very high value and you wouldn't want to miss them! This holiday season, attract them with a special offer and get them to take that last step in becoming your customers.
We recommend segmenting your customers on each marketing channel and creating a different, personalized message for each segment in order to really be effective with your ad.
Give your customers added value!
If ever there was a time when your customers were looking for that extra value you can offer – it's during the holidays. Keep in mind that people are actively out there looking for online seasonal deals, and you want them to jump at your offer.
Make sure you take advantage of the fact that the holiday season is a limited window, and people are aware of the high demand. Don't be afraid to use the "limited time" card that will create a sense of urgency for your customers. You want to offer an exclusive deal that will be too good for them to pass up.
Keep 'em coming back for more
At the end of the day (or at the end of the holidays in this case), you want to expand your customer base beyond the season. So, while you want people to get excited about your Black Friday ad for instance, you want to sell your brand as a whole. Your messaging should be memorable and resonate with your audience well beyond the holidays.
Ensure that your customers feel their purchase was worth it – the product is good and can be used in the long-term, the service was professional and friendly, and the overall experience with your brand was positive.
Give them even more value beyond the holiday offer – whether it's an additional discount, free gift, special offer for the next purchase, membership points for your rewards program or any other thing that you can think of. This will make your customers stick around rather than just be a one-time client who was in it for the big holiday sale.
Bottom line – find a way to convert new customers gained during the holidays into repeat buyers by giving them a reason to come back, and you will walk away from this season with a larger customer base.
Hopefully this post points you in the right direction for holiday marketing ideas.
Try using the above tips and examples for inspiration and as a base for coming up with new cool ideas, combined with your great Black Friday / Cyber Monday / Christmas… offers, to create ads across all your marketing channels.
We wish you a merry holiday season and a happy new year!
You can also check out our guide from last year for effective cyber weekend marketing.
BACK TO BLOG
NEXT ARTICLE