June 26, 2019
Mobile Perspectives Israel – an Adjust & yellowHEAD Event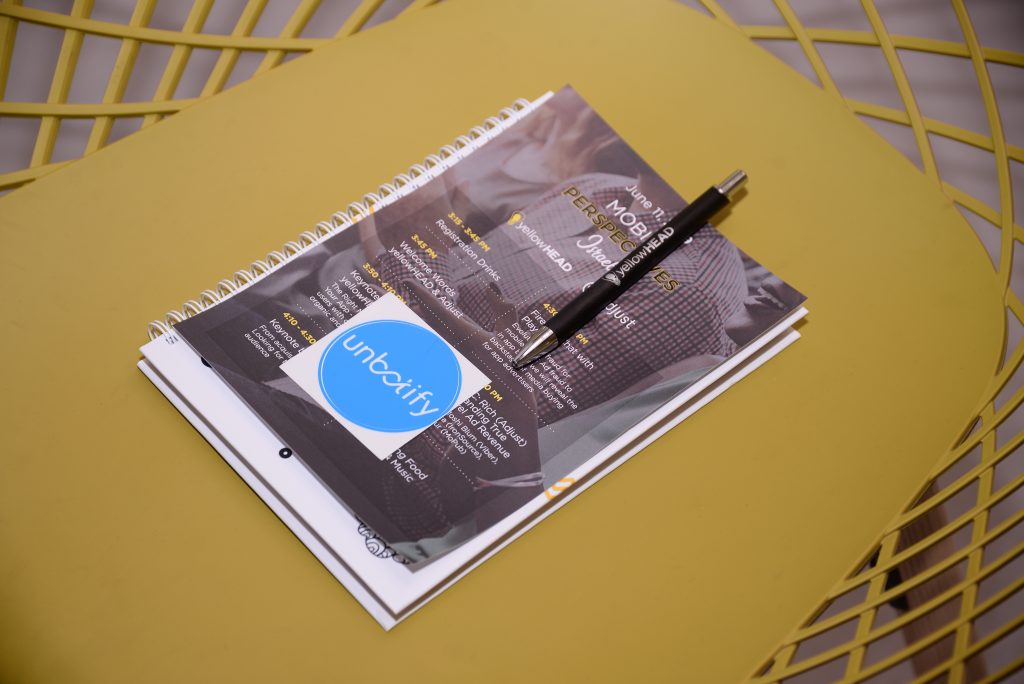 The dust has finally settled from the exiting week of the Israel Mobile Summit. While there were many events and cool things happening in the city of Tel Aviv, we were excited to collaborate with Adjust to host Mobile Perspectives.
The intimate evening started off with guest speakers from some big-name companies (including Ilyon, Playtika, IronSource, MoPub, & Viber), and ended off with food and drinks on our patio as we networked over a beautiful sunset.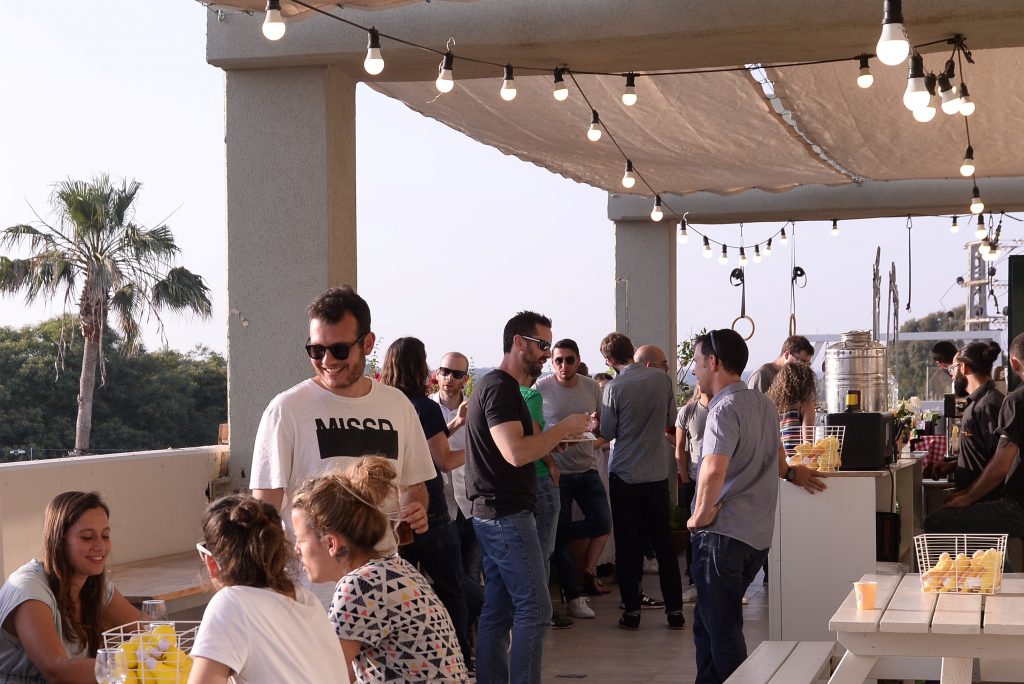 In case you weren't able to attend, then fear not. yellowHEAD wants to make sure that you get the information you need!
The Right Marketing Mix for Your App – Keynote by yellowHEAD
We kicked off the talks with yellowHEAD's very own Itai Keshet, the Head of ASO. He discussed the relationship of Organic & Paid in regard to your app's performance in the app stores, or as we have come to know it in the industry: The K Factor.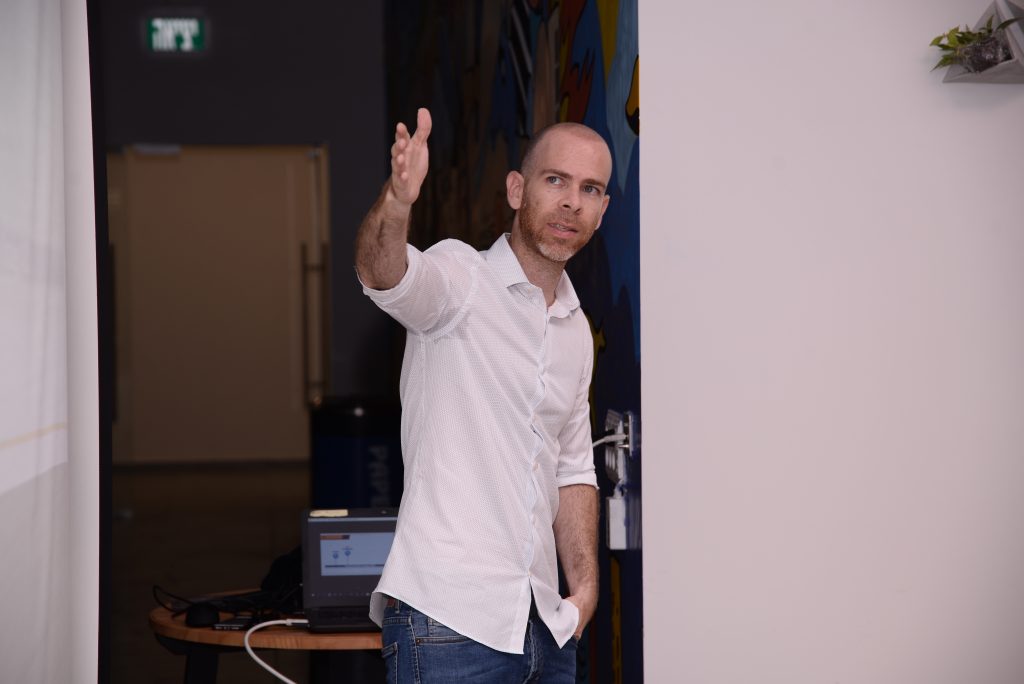 We won't go into too much detail about his talk as we hear it all the time. (No, seriously. The guy doesn't stop talking about it around the office. It's all K-Factor this, K-Factor that.) If you want to know more about it, you can always check out our blog about the K-Factor, or this ASKyH episode:
Achieving Success With the Right Creatives – Fireside Chat with Ilyon
Next up, Gabi Castellan, Ilyon's Head of User Acquisition, sat down with our VP of Strategic Partnerships, Eyal Argon, to discuss how Gabi has helped achieve success with Ilyon and some of the challenges they're faced with.
He opened up about how, as a developer, they can't rely on only one channel. He also discussed the importance of creatives, explaining how a good creative can be a game changer for UA.
(If you want to see their success with yellowHEAD's Creative Studio, check out the success story!)
Gabi shared some predictions about where the industry is headed and how Ilyon is adapting. He mentioned the growing importance of BI teams within companies, as well as AI taking on a much more significant stake in the UA distribution game. Ilyon has been investing more and more in branding and user experience, rather than focusing solely on performance.
He left us with a few tips to keep in mind:
You don't always need to be aligned with all competitors out there – other companies may have many investments, but you need to make sure your investments are profitable
Find your niche – focus on one new product, one geo, or a specific feature
Mainly focus on your company and make sure there is healthy growth within
Thanks Gabi!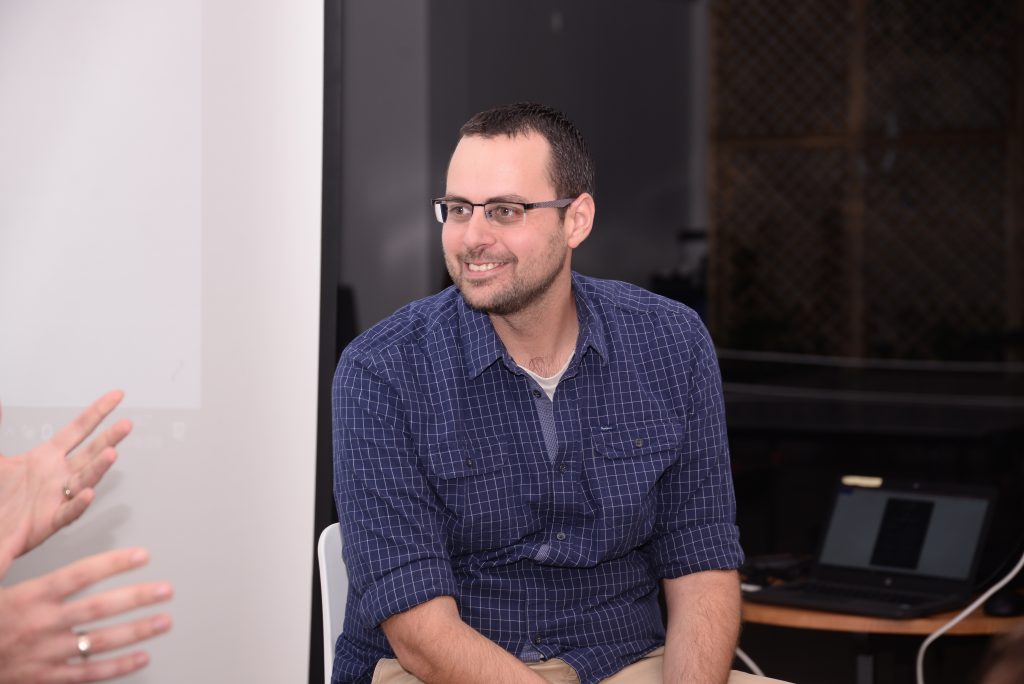 Mobile Campaign Strategies – Fireside Chat with Playtika
Michael Voiskoun from Playtika took the stage afterwards to discuss his experiences with the gaming company's marketing techniques. In this fireside chat with Adjust's Ender Ozcan, Michael explained how they face a challenge of uploading new creatives to a campaign, as many old creatives perform much better.
They had to come up with a solution since they needed to come up with new graphics. The Playtika team began uploading a new campaign every time they wanted to test a new creative but targeting an upper funnel event such as app installs. In that way, they are able to drive much more traffic in a faster time for a cheaper cost and get a lot more installs.
"We take the new & old creatives (a good creative that has been working for a long time), upload them to two different ad sets, and target the same audience to see what gets better results," said Michael as he went on to discuss how creatives should be exciting and engaging within the first 3-5 seconds, and should be approximately 30 seconds in length. He also recommends using universal sizes that can run on different placements, so you're not limiting yourself only to specific placements.
The winner is chosen in one of two ways:
They compare the two ad sets to see if the new creative worked better than the old one. If it performed well, then it gets launched to the existing performance campaign.
If it didn't (the control group outperformed the test group), they take an average of the KPIs (CTR, CVR, CPI) of the entire activity, and compare the new ad to this average. If it outperforms the average, then it's placed it in their existing campaigns. Otherwise, it's sent back to the studio to rethink what is needed in order to make it work.
This is definitely a strategic way of thinking! Thanks, Mike (is it cool if we call you Mike?).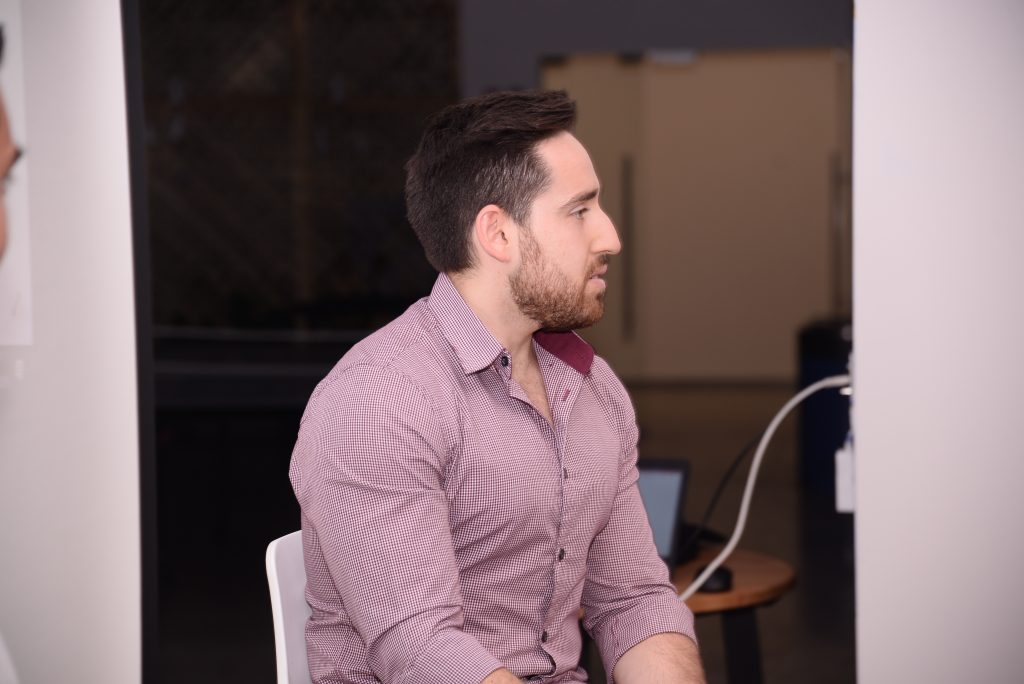 Understanding True User Level Ad Revenue – Panel with Viber, IronSource and MoPub
Finally, we had a great panel hosted by Adjust's Rich Smith with Moshi Blum (Viber), Nimrod Zuta (IronSource), and Noam Yasour (MoPub).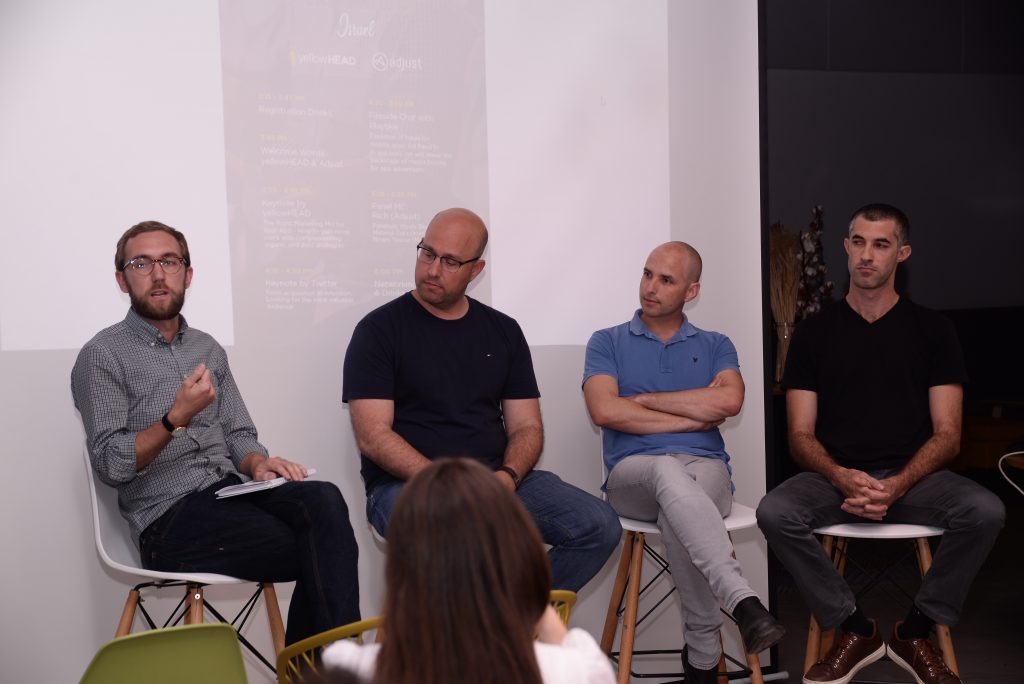 The guys discussed the emergence of user-level ad revenue data. With ad monetization on the rise and everyone buying media (making it very difficult to grow organically nowadays), the value of advertising is growing. Demand for this level of reporting subsequently grew.
We are now able to dive deeper into the data, making our ads more accurate. This sort of depth has allowed for companies to create profitable UA campaigns solely driven by ad monetization.
Advertisers can go beyond the user level, go to the impression level, and figure out which ad source served the impression.
Given the growing need for user level ad revenue data, the guys discussed publishers' and developers' shift in strategy, as well as expressed differing opinions regarding in-house reporting capabilities.
The depth and detail we are moving towards is astonishing and we're really excited to see what the future holds in the world of digital marketing!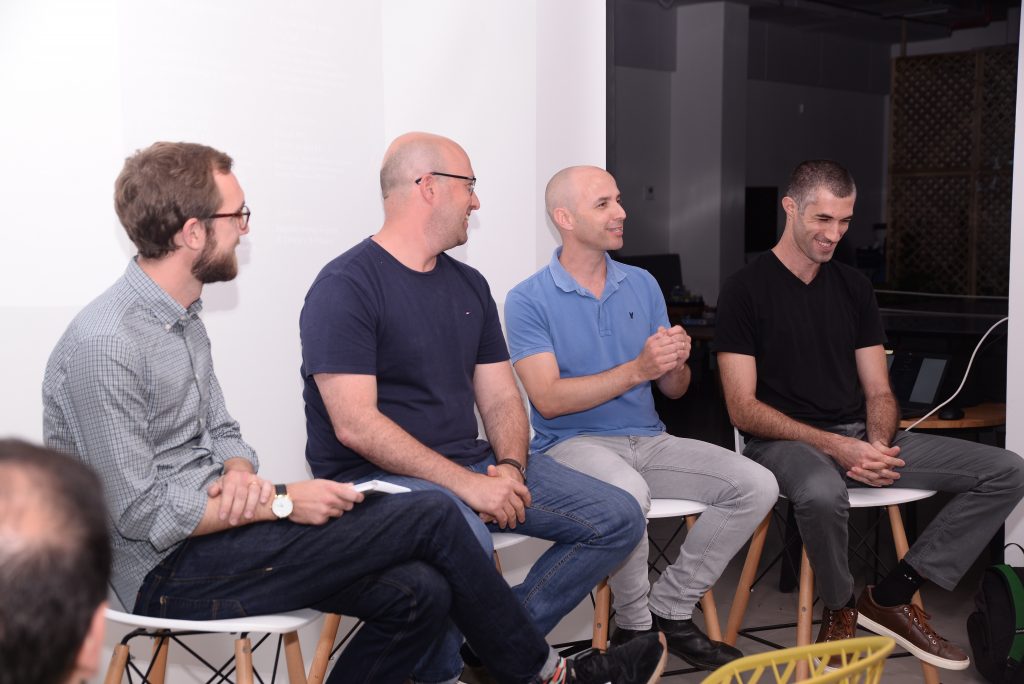 We want to thank all of our speakers for taking the time to come out to our office and present. We were happy to have you all.
Looking forward to seeing you next time on our patio!
BACK TO BLOG
NEXT ARTICLE