February 1, 2023
yellowHEAD Named a Top 10 Company for Best SEO Awards 2023
We are thrilled to announce that yellowHEAD has been selected as one of the top 10 companies on PromotionWorld's "Best SEO Company" list for February 2023. This recognition is a testament to the quality of the services that we offer and the hard work of our dedicated team.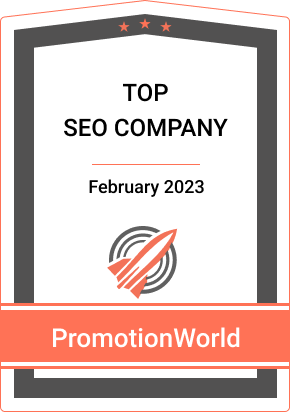 PromotionWorld's Best SEO Company Awards are a highly coveted accolade within the industry. The awards are based on a range of factors, including the services offered, the diversity of packages available, the value for money, customer service, feedback from customers, and the popularity of the company's website. These awards are an excellent way for users to learn more about the leaders in the SEO industry and the services they offer.
Thomas Almekias, SEO Team Leader at yellowHEAD committed: "We take great pride in being recognized as one of the best companies in the industry. We understand the importance of delivering high-quality services that meet the needs of our clients. Our team works tirelessly to stay ahead of the latest trends and technologies in the field of SEO, and we are committed to delivering results that make a real difference to our clients' businesses."
One of the things that sets yellowHEAD apart from other companies in the industry is our commitment to customer service. We understand that our clients are looking for a partner they can trust to help them grow their business, and we are committed to building long-lasting relationships based on mutual trust and respect. Our dedicated team is always available to answer questions, provide advice, and offer support, and we take great pride in delivering results that exceed our clients' expectations.
We would like to extend our heartfelt congratulations to all of the other companies that have been recognized in this year's Best SEO Company Awards. This award is a testament to the hard work and dedication of all of the companies on the list, and we are honored to be counted among their ranks.
If you have any questions about this award or the services that we offer, please do not hesitate to contact us. Our team would be more than happy to answer any questions you may have and help you to get started on your journey to success.
BACK TO BLOG
NEXT ARTICLE