November 19, 2021
yellowHEAD Wins Two Platinum Awards at 2021 MarCom Awards
yellowHEAD AI-powered performance marketing recently received two platinum awards in the 2021 MarCom Awards.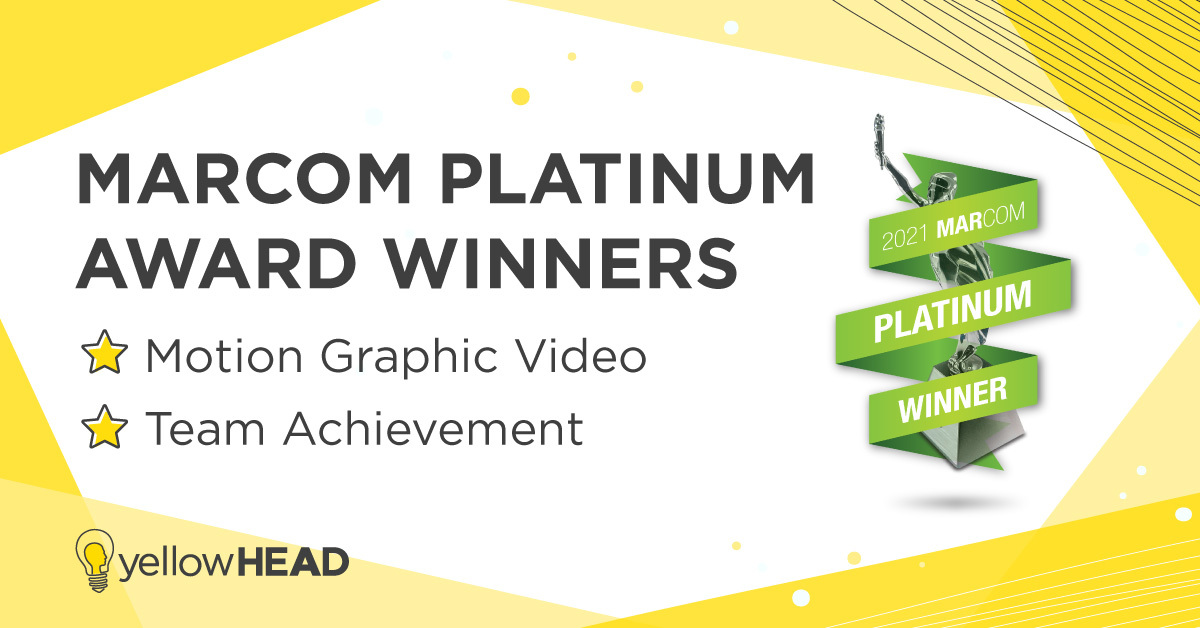 yellowHEAD AI-powered performance marketing is pleased to announce that we achieved Double Platinum wins at the 2021 MarCom Awards.
The MarCom Awards are an international creative competition that recognizes outstanding achievements in the field of marketing and communication.
The first platinum award was in the "Team Achievement" category for our work with mobile publisher SciPlay. This Platinum award recognized our collaborative campaign on behalf of social casino publisher SciPlay in which yellowHEAD's UA team utilized our proprietary creative analysis platform, Alison, to analyze a number of Gold Fish Casino ads. The platform used a combination of AI and computer vision to determine which ad formats and creative elements drove the highest ROI. Alison recommended a cinemagraph format and a unique reels animation, built around the Jade Monkey room theme. Next, our in-house design team yellowSTUDIO made custom creatives following these recommendations. Overall, the campaign saw a 101% boost in day-seven return on investment. Meanwhile, average revenue per paying user rose by 106%, and first-time deposit conversions rose by 101%.
The Association of Marketing and Communication Professionals (AMCP) also awarded yellowHEAD Platinum in the Motion Graphic Video category for the company's Game of Thrones: Conquest – Dragon Champion animatic, created for Warner Bros. International Enterprises. Crafted by yellowHEAD's in-house Creative Studio, the video implemented engaging, high-end 3D animation. Game of Thrones: Conquest has been downloaded over 20 million times.
"We're proud of the work that went into these projects, and are gratified to see the marketing community acknowledge the results that yellowHEAD's projects generate," said Merav Katz, Head of Marketing at yellowHEAD. "The MarCom Awards highlight the best of the best, and as these awards show, both our in-house production teams and creative technology are truly world-class."
Founded in 2004 and administered by the Association of Marketing and Communication Professionals (AMCP), the MarCom Awards are one of the largest and most respected creative competitions globally. The judging panel is comprised of industry professionals who look for companies and individuals whose talents stand out among a diverse pool of applicants. MarCom's Platinum Award is presented to those entries judged to be most outstanding — about 17 percent of applicants received this among the more than 6,000 entries submitted in the 2021 competition.
For more information on yellowHEAD or the AI-powered creative analytics behind its Alison platform, contact us!
BACK TO BLOG
NEXT ARTICLE