December 9, 2021
Meet the App Store's New Custom Product Pages
Many of you are about to head out for the holidays soon, but don't turn on your OOO before reading everything about the new iOS Custom Product Pages (CPP), officially launched by Apple on December 8, 2021.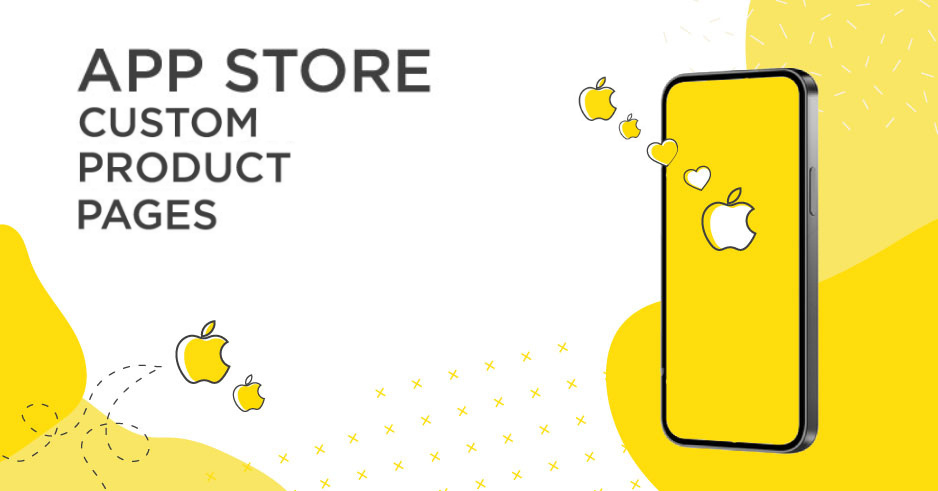 Custom product pages have officially arrived and ASOs around the world are getting their first chance to try out this much-anticipated update to the App Store. Read on to find out what's new and how to make the most of CPPs.
Why Are We So Excited About Custom Product Pages?
Creating additional versions of your app store product page on iOS 15 could give your campaigns a significant boost.
How Do Custom Product Pages Work?
iOS 15 allows you to create different app store content (screenshots, promotional text, and app preview videos) according to your campaign's strategy and share them with different audiences through unique URLs.
You can also use these pages to showcase seasonal or culturally-relevant content. Start giving your potential users a more personalized treat! You can create up to 35 custom product pages (CPP).
For example, if your app is about sports, you can customize a CPP for a specific team (let's say the New York Lakers) and only drive traffic to users based in New York.
How to Create Different CPPs
First, start with a copy of your default product page or a blank page, then customize screenshots, promotional text, and app previews for any of your page's localizations.
Important Note: Any metadata you provide must be submitted for review and can be done regardless of app updates.
Once you've created a custom product page, you can use its unique URL to share it throughout your marketing efforts, such as social media ads, email, your website, and so on. You can even cross-campaign with other apps or games!
What About Users Arriving Through Search?
Well, custom product pages don't appear when someone searches for your app or game in the App Store, but may appear in editorially-curated sections under the Today, Games, and Apps tabs, which impact Organic as well. Luckily, Apple has given us another groundbreaking feature, Product Page Optimization, which means you can now set up A/B tests to improve conversion rates for traffic within the App Store.
How to Measure Custom Product Page Success
Once your custom product pages are live, you can measure their performance in App Analytics in App Store Connect. Under the Acquisition tab, you'll see product page impressions, downloads, redownloads, and conversion rates to understand how effective each page is at encouraging app downloads. You can also view retention data and average proceeds per paying user for each custom product page. Another great feature is the ability to compare the performance of your custom product pages with your default product page and see whether people who downloaded your app from a custom product page stay engaged longer or spend more on in-app purchases.
Start Strategizing!
As we said, CPPs can be a game changer for your business and also for the user's experience. But first, and in order to benefit from CPPs increasing conversion rates, your strategy should be precise and well planned.
Whether you want to test a new feature, different creatives, or other campaign elements, take the time to research and plan well. If your strategy isn't done right, this can hurt the CVR significantly.
To get the most out of your campaigns amid these changing features, get the help of a professional knowledgable in app store optimization services.
BACK TO BLOG
NEXT ARTICLE