December 28, 2017
Conquer the Globe with Wise Geotargeting on UAC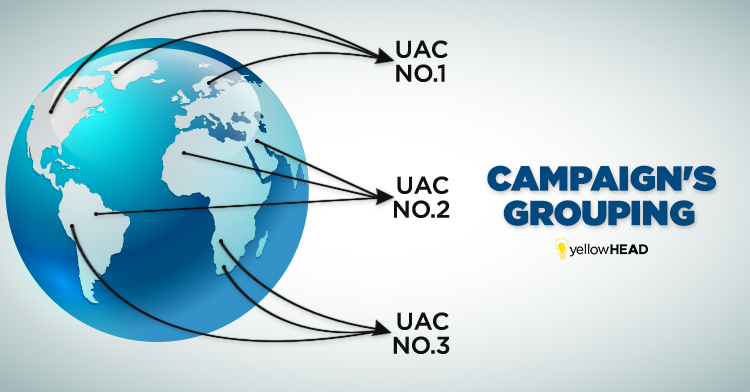 A lot has been said and written about the UAC migration and its possible impact on app marketing. This game-changing update required some necessary adjustments to the mobile-app accounts structure, and the more Geos were involved in the activity, the more complicated the planning was.
Six weeks after the migration and the implementation of a new Geotargeting strategy, we wanted to share some of the main considerations we took into account prior to the migration, and how they helped our worldwide mobile app campaigns to keep running strong and yielding strong ROI performance.
Team Player or Self-Focused?
The first thing you should consider is whether to group a few locations together or to maintain dedicated campaigns per Geo. This decision should be made based on several main factors.
Volume
In case the Geotargeting list is too long, standalone campaigns might result in a massive account, with many campaigns to monitor and optimize. This will be time consuming and not necessarily cost-effective. The main consideration here should be the expected volumes in the Geos. The population statistics should help you classify the Geos – countries with a large population (with mobile devices) will each have their own campaign, while smaller Geos will be grouped under one campaign.
Event optimization
Another factor that must now be taken into consideration with the new Universal App Campaign – UAC for Actions – is that one of the fundamental requirements for such a campaign type is a minimal amount of 10 daily unique conversions (in order to enable Google's algorithm to learn and optimize properly). The requirement might be fulfilled with the grouped Geos (that will generate higher volumes all together) and therefore will help to collect the necessary data faster and improve the campaign's user targeting.
Who Goes Where?
After you've decided which Geos to group together, the grouping process should rely on a few main factors, while each might alter based on the product (app) and the goals of the activity.
Bid ranges and competition
Geos may differ by price per click or other actions, due to competition levels and market structure in the specific Geo (it depends on regulations, local consumers behavior, etc.). Different CPCs require appropriate bids, and since bid adjustments are not available for UAC, Geo grouping must take into account expected bid ranges and similar ones should be grouped together.
Languages
Keyword targeting changed its form under the UAC – advertisers cannot really control which keywords trigger their ads. Only negative KWs can be inserted in order to be excluded. However, text ads are still in the game and can be composed and placed in the UAC's settings. Since localized text ads are expected to generate better performance, having Geos with different languages within one campaign may result in the opposite. Grouping per language is therefore an important consideration.
Time zones
The campaign's budget in AdWords is defined on a daily level, and restarts at midnight. Geos that have different time zones transit to the following day at a different point of time. This can cause the campaign's budget to run out when a particular Geo in the campaign has just reached its rush hour (for example, if the US and UK are grouped together, and the account was set to UTC, this means that the peak hours (around 7-10pm for gaming apps) in the US (UTC+5) will occur right about when the budget is being reset. After the budget resets, there will be a high spend in the early hours of the day, so that by the time that the UK (UTC) traffic will reach its rush hour, not much will be left from the daily budget). Smaller differences in the time zone will help to avoid budget depletion.
Monitor & Adapt
Managing campaigns on Google AdWords, especially on a big scale, demands close monitoring. Apart from the activity's KPIs, in the new UAC era, it's important to keep an eye on the Network breakdown (Search, Display, YouTube, etc.).
Supposing that Search traffic reaches users with higher intent and perhaps performs better than other networks (this obviously differs from product to product, and depends on many factors), Geos that can offer higher search volumes should be prioritized and grouped together.
Another major point in this regard is, of course, the ads' performance: the higher the Display or YouTube traffic, the more attention should be payed to the non-textual creatives (banners and videos). Geos that have similar volumes within the Display and YouTube networks could work well under the same roof.
So… What are the main takeaways?
If historical data is available and there is a good indication of the main performance metrics (internal benchmarks), the transition should be easier and hopefully smoother.
If it's a new account, or possibly an expansion of existing activities to additional Geos, a few of the above mentioned practices can assist you with setting up a better account structure. It may take a bit of trial and error until you get it just right, but eventually the world will be yours … good luck! ?

BACK TO BLOG
NEXT ARTICLE