December 28, 2021
9 Native Advertising Examples to Inspire You in 2022 
Native advertising is one of the most popular forms of advertising, even though you might not realize it. Unlike the obvious "sponsored" articles of the past, native ads are a whole different game. Here are some great examples of native advertising done right.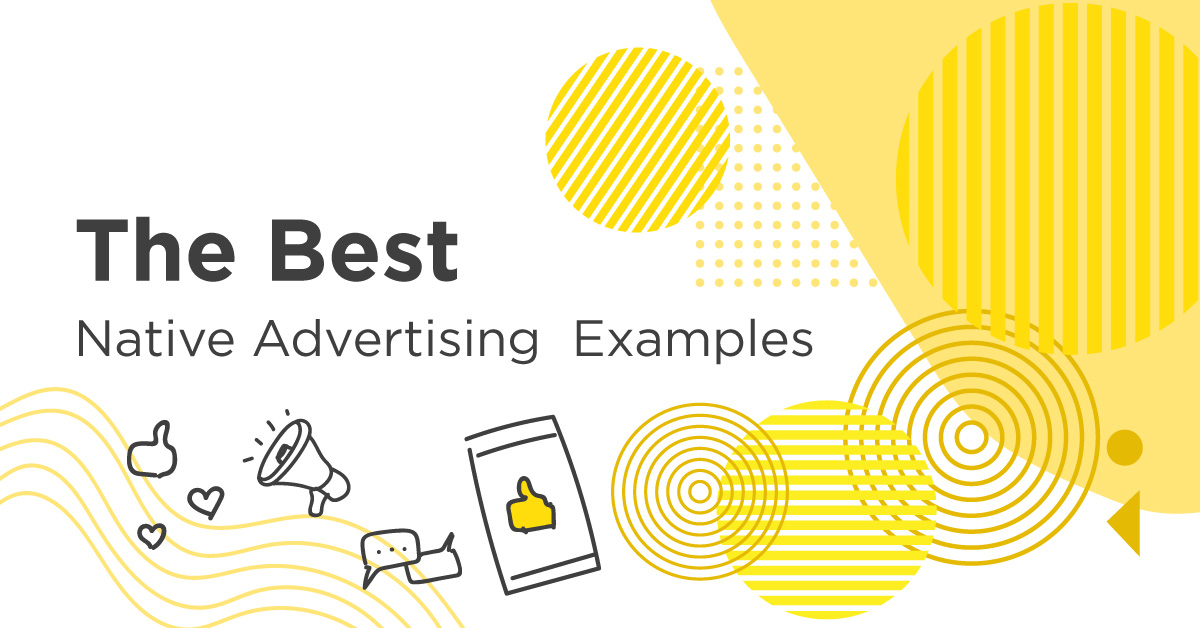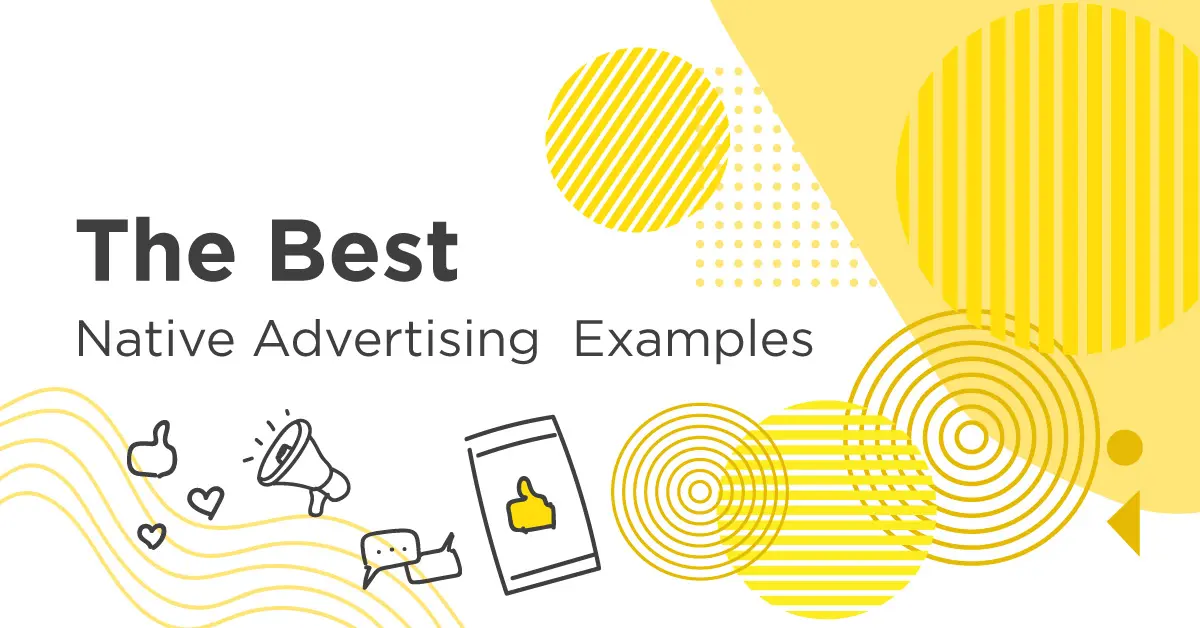 To put it simply, native advertising is a form of paid content that fits in naturally with the platform, designed to look similar to the editorial content generally produced by the publication. Because it looks similar to the rest of the content, it can be hard to distinguish. However, advertisers usually pay to promote such content. This could be something as simple as an article appearing in an online publication, with a link to a particular product, or it could be a video on a YouTube channel created to highlight the benefits of a particular product.
When used effectively, native advertising can help drive conversions and improve brand reach considerably. Here are 10 of the best native advertising examples that we've seen.
1. Snapchat & The New York Times
Gen Z is the largest demographic that Snapchat targets, so the company wanted to do something impactful. And when the opportunity presented itself, Snapchat took full advantage. During the 2020 election, Snapchat helped more than 1 million young individuals to register their vote.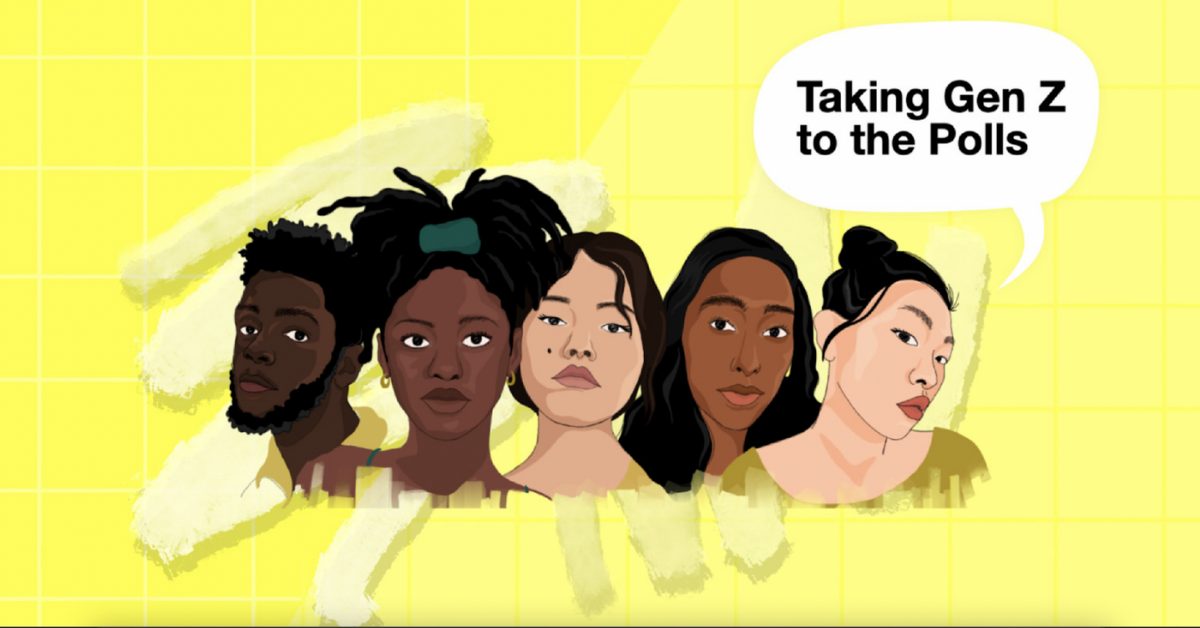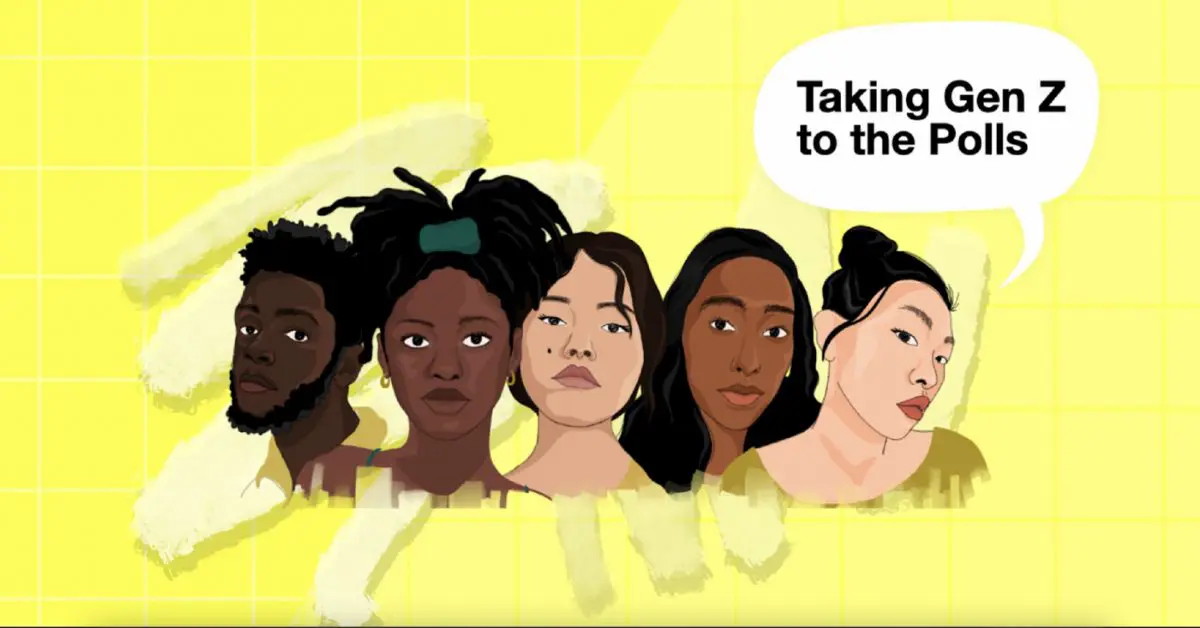 T Brand made profiles of five political activists who were registering their vote for the first time. A Paid Post was published, taking an up close and personal look at the lives of these individuals, and the roles they were playing in fighting racial injustice and climate change.
To attract attention, T Brand worked with Scheba Derogene to create illustrated portraits of these activists. Then, a print ad was also published, further doubling down on Snapchat's commitment to get Gen Zers to vote.
2. Samsung & TikTok
Korean smartphone maker Samsung is renowned for its engaging ads. To promote the launch of the Galaxy Z Fold3, its newest smartphone, the company came up with the I'Mpossible Generation concept. Using a Branded Hashtag Challenge on TikTok, the company encouraged users to dance along to the moves or create their own.
The music was catchy, and the company drove more engagement by offering prizes to the top participants. By creating a broad strategy that targeted audiences via several touchpoints, including running TopView ads, Brand Takeover ads, and Reach & Frequency ads, the company was able to turn this campaign into a huge success.
The company reported a 14% increase in sales, and gained the highest market share in the September 2021, according to research from GFK Vietnam. The video also received more than 1B views! This is just one of many other TikTok ad examples that brands can get inspiration from.
3. Home Depot & Apartment Therapy
One of the most innovative examples of the best native ads is the Spring Reboot Campaign, sponsored by Home Depot and run on Apartment Therapy. It's a fantastic example of just how far one can go when working with native ads. Apartment Therapy is a renowned lifestyle blog and publication that caters primarily to the home décor niche.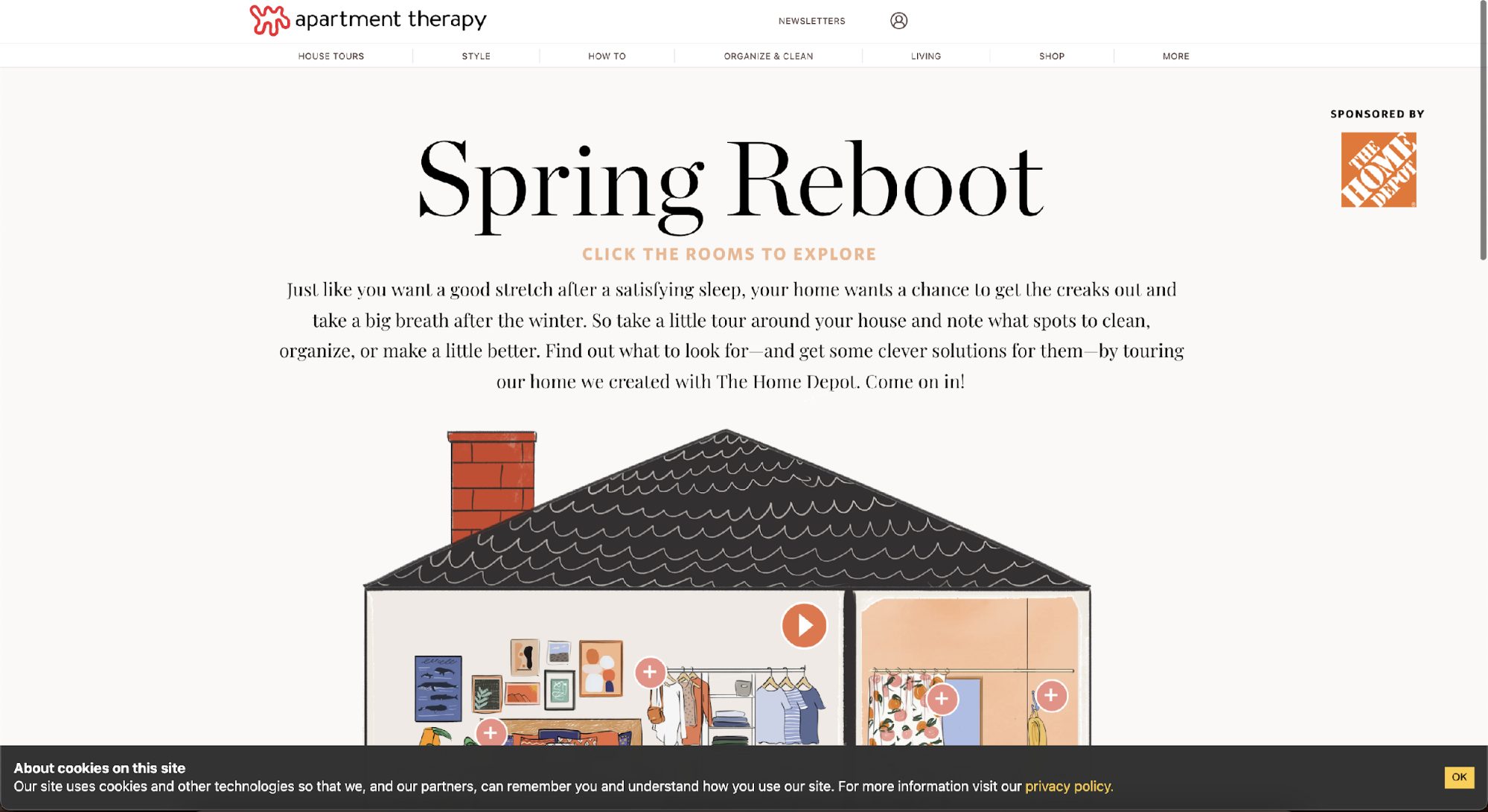 Home Depot's Spring Reboot campaign offers an interactive take on how to redesign different rooms in the house. Users can click on different rooms, including furniture items, to see what they can add to their rooms to further improve their décor.
Users can play videos for each room in the house to see how they can improve the décor too. It's a fantastic way to use native ads to their full potential, and just goes how big of an impact they can make when done correctly.
4. Beats by Dr. Dre & YouTube
Beats by Dr. Dre is a famous headphones brand founded by musician Dr. Dre in 2006. Initially, the company thrived by marketing itself to young, influential hip-hop artists, and becoming a youth-focused brand. However, by 2020, things had changed and it was time for a new message.
In an age where artists around the world were using their platforms to effect change and spread awareness, Beats wanted to play a much bigger role. And, with the You Love Me campaign, they did just that.
The two-minute film was launched on YouTube, and became the 5th most viewed video on Beats' official channel. Viewers who saw the ads searched for the Beats brand, which increased brand favorability across exposed audiences. Adweek ranked it 2nd on its "Best Ads of the Year" list.
5. LG Signature & CNN
Despite being a news publication, CNN is also a fantastic platform for native advertising. LG Signature took full advantage of CNN's global reach in 2019, when they produced a fantastic advertisement feature called The Labor of Love. It was more of a spotlight on Herman Cornejo, a 14 year old who became the principal dancer at the American Ballet Theatre.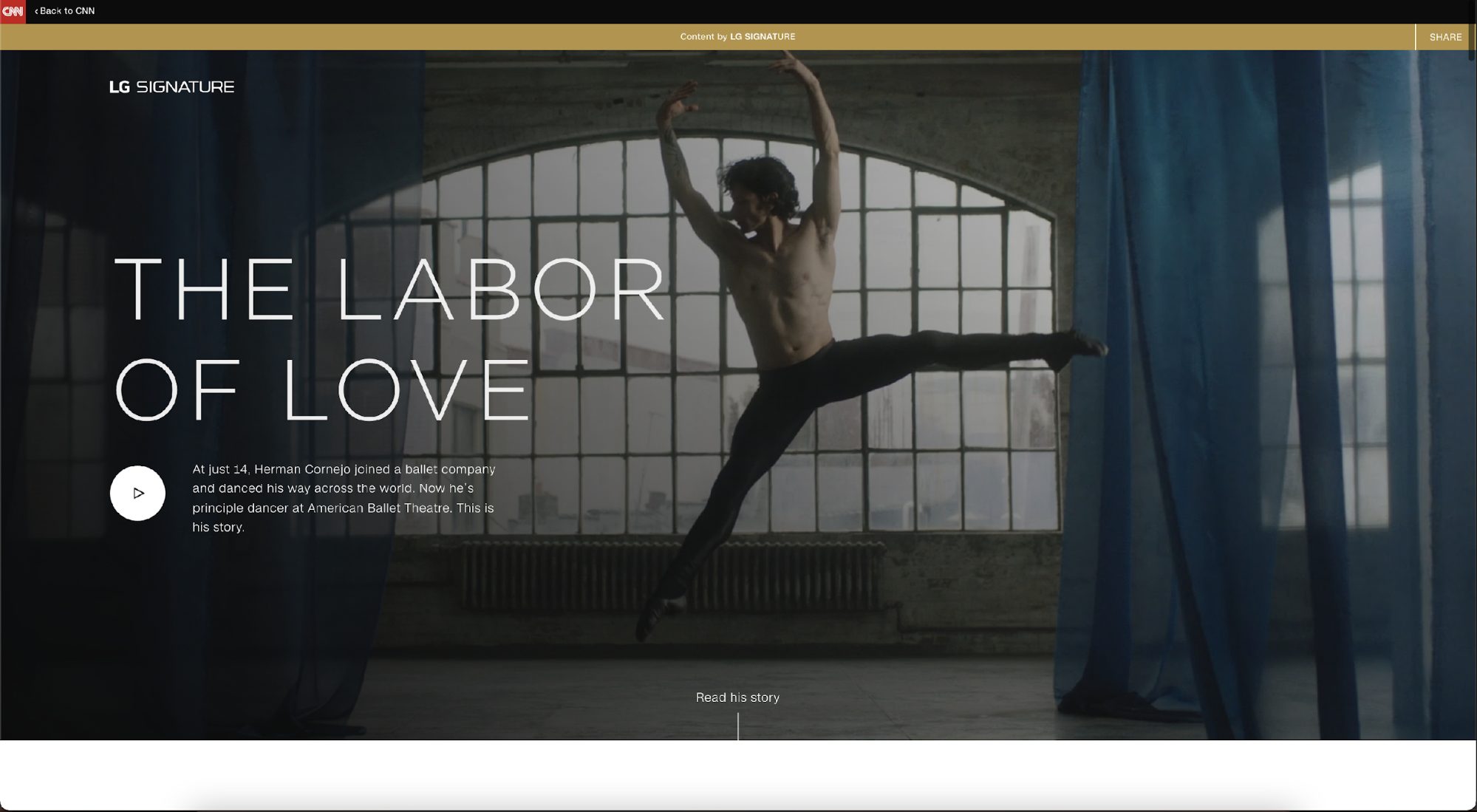 The ad won 3rd Place at the Creative Advertising Awards, and helped portray the connection between art and technology, which is the underlying concept behind LG's Signature line of appliances. Instead of simply touting its own advantages like conventional ads, LG's focus on Cornejo's life helped humanize the brand and make it more growth focused.
6. Dropbox & The New York Times
The New York Times is renowned for some of the best native ads out there. The T Brand Studio has completely changed the quality of sponsored content in online publications. T Brand Studio lets brands use information that adds greater authenticity to their content.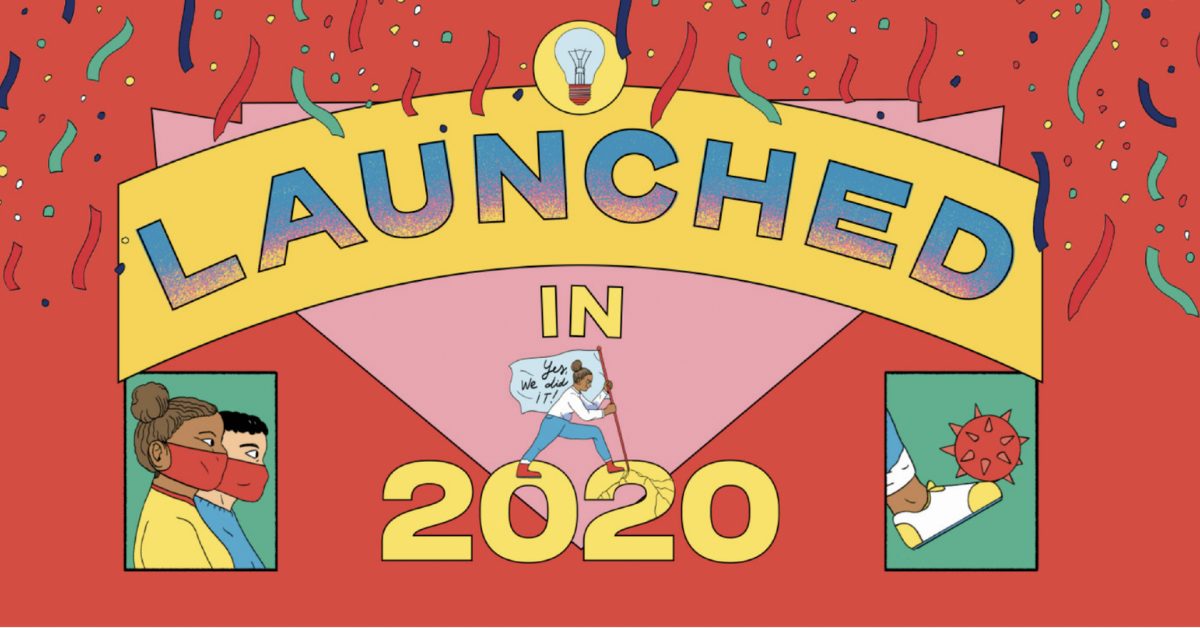 This makes their content so much more believable and authentic. This collaboration with Dropbox involved a multi-touchpoint campaign, using a variety of media that's available in NYT's advertising arsenal. This campaign was to portray Dropbox was a collaborative platform, instead of a simple file sharing too.
They used a Pano-8 fold-out special poster to profile three businesses in detail. It also included a celebratory poster that people could hang on their walls.
The campaign was a huge success, not just because of its presentation, but also because it came out at a time when the world was reeling from the effects of the COVID-19 pandemic, and small businesses needed encouragement.
7. Visa & Guardian
Visa teamed up with Guardian Labs, the advertising arm of Guardian, to produce a stunning native ad in 2020. While the world was in lockdown, with pressure building on local retail, Visa wanted to come up with a compelling narrative to help get its message across.
Guardian Labs worked with local merchants, ranging from Pie And vinyl to Baltzersens Scandi in Harrogate to represent shop owners throughout Britain. Then, they engaged audiences by asking them to take photos of hidden gems in high streets that they frequent regularly.
The last phase of the campaign took off in December 2020, during the holiday season. Using multimedia formats, including podcast and film ads, Visa showcased life in "social distance Britain."
The campaign, entitled "Where you shop still matters" was a massive hit. The campaign improved the opinions of 75% of the people who viewed the campaign. It also generated 1.1k shares on Facebook, with the average video view-through rate climbing up to 77%. More importantly, it generated 8.5k clicks on the display, which led to Visa's website.
Their video view target was exceeded by 45%, with the average content dwell time coming out to 3 minutes.
8. NBA and the WNBA & Telescope
The Tap to Cheer campaign was one of the most innovative ad campaigns of 2020. Due to the lockdown, basketball in 2020 was quite different, with matches played in closed arenas. Naturally, this affected the environment, and companies had to come up with interesting ways to drum up fan engagement.
To overcome this change and offer a bit of a "home" cheer, the NBA and the WNBA went with an immersive "virtual experience" to bring about the game feel. The concept was simple: users had to download the official NBA application, and during live games, they could simply press the "Cheer" button.
The prompts were scheduled for tipoff, as well as the start of the second and third quarters. A Tap to Cheer leaderboard was also presented on TV, and at the end of the season, fans had the chance to be invited to a virtual roundtable, with players from their favorite teams.
Apart from keeping fans engaged throughout the games, the campaign was also a huge success. WNBA garnered more than 4 million "taps" during the launch weekend, as well as 2.5 million in the final championship game. Throughout the course of the season, the campaign generated more than 275 million engagements.
It also won a Shorty Award in the Integration with Live Television category!
9. Verizon & LinkedIn
In 2020, the United States celebrated 100 years of women winning their right to vote. To commemorate the occasion, Verizon created the Future Fund. The company committed $5 million to support female talent in two verticals: technology and entertainment.
Gender inequality is a major problem that the world is still struggling with, so this was Verizon's attempt to change the narrative. The Verizon Future Fund offered a platform to start a conversation about the role women have played in different industries.
The company partnered with LinkedIn to bring posthumous profiles to life on the world's largest professional social networking platform, LinkedIn. They created LinkedIn profiles for women who had played influential roles in different industries, including Ada Lovelace, Grace Hopper, Dorothy Lavinia Brown, Grace Hopper, Chien-Shiung Wu, and Alice Guy-Blaché.
The unique thing about this campaign was that Verizon spent zero on paid media. Despite that, these posthumous profiles were viewed by more than 7 million users on LinkedIn. The hashtag #NotDone also started to trend on the platform.
Bonus: 10. Seven Seas Cod Liver Oil & The Telegraph
Seven Seas is one of the world's largest health supplement companies. Based in Britain, they are renowned for their cod liver oil pills. The company wanted to bring about a positive cheer in the community and thus decided to sponsor a curated page from British publication The Telegraph, focusing exclusively on highlighting positive news from around the country.
Apart from a little message at the top, there's really nothing relevant to cod liver oil on the page, but that doesn't really matter. Viewers likely leave the page with a subconscious psychological bias in their heads, associating Seven Seas with positive news. Ultimately, this helps them perceive the brand in a more positive light.
These feel-good news pieces are a perfect example of how native ads don't always have to be self-promotional to work. As long as you are centering your brand around an idea and producing content that delivers impactful statements, you are doing it right!
Is Native Advertising the Same as Sponsored Content?
Native advertising is generally the same as sponsored content, as you can glean from these native ads examples. However, you can easily identify native ads from display ads, as the former doesn't rely exclusively on self-promotion. The content is also more aligned with the publication's original content guidelines, so most advertisers generally try to deliver something of value to the readers.
Native Ads Are Great for Improving Brand Reach
If they are well-produced, native ads can help you achieve several objectives: they can increase brand reach, deliver value to the readers, and convince them to buy your product or service. However, if you make them too promotional, or don't deliver any value, it could have an adverse effect on your audience.
That's why you need a professional advertising agency for producing native ads. At yellowHEAD., that's just what we do. Interested? Let's talk marketing and see how we can help you stand out from the crowd.
BACK TO BLOG
NEXT ARTICLE